Integral Yoga Therapy Certification Program
Become a Certified Integral Yoga Therapist!
Enhance your career and empower those you serve with lasting, positive change and optimal health.
Integral Yoga has developed a Yoga Therapy Certification Program in accordance with the longstanding therapeutic teachings of Sri Swami Satchidananda. This is an 800-hour accredited program through IAYT, the International Association of Yoga Therapists. It is offered at Satchidananda Ashram–Yogaville and at the Integral Yoga Institutes in New York and San Francisco.
Prerequisites
200-hour Yoga Teacher Training and a minimum of one-year teaching experience.
Required Core Modules
Adaptive Yoga*
Raja Yoga*
Restorative | Therapeutic Yoga
Stress Management Teacher Training
Healing Relationships
Foundations of Integral Yoga Therapy
The Human Body: Ease & Disease
Psychology & Mental Health
Basics of Ayurveda
* Modules required to be taken first
Elective Modules**
Yoga of the Heart
Yoga of Recovery 
Yoga for Arthritis
Yoga Therapy in Cancer and Chronic Illness: YCat
Yoga for the Special Child
LifeForce Yoga® Practitioner Training
** At least one needed in addition to the required core modules.
Practicum/Internship
Integration Module (Capstone coursework)
Practicum
Practicum Cohort Learning Groups
An integrated approach to Yoga provides prevention and rehabilitation to a wide range of health concerns:
See full details at integralyoga.org/therapy, including how to apply and financial information. Applications are now welcome for the first cohort of students at Yogaville.
Do you have any questions?
Send a message to the Center Manager
Upcoming Yoga Therapy Training Modules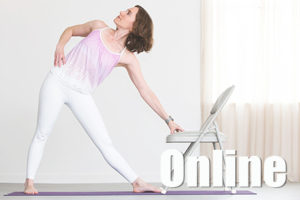 with Steffany Moonaz, E-RYT 500, C-IAYT, Ph.D.
November 2 - December 7, 2020
In this online training, discover how to safely and effectively teach Yoga, with individually-tailored practices, to people with arthritis. This online teacher's intensive training combines contemporary scientific rigor, Yoga philosophy, and heart.
with Swami Karunananda, E-RYT 500 and Swami Priyaananda, E-RYT 500
January 26 - June 5, 2021
Enrich your teaching and personal practice with Raja Yoga – Online, the science of meditation based on self-mastery. Raja Yoga presents the philosophy and psychology of Yoga in a systematic way, guiding one to greater peace and balance in life and spiritual realization.