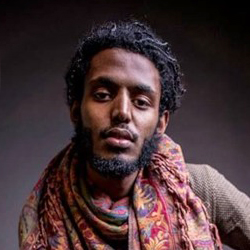 Mazin Jamal is the founder of Holistic Underground, a leadership and organizational development agency for social movements and businesses. He honed his craft working with leaders and teams around the world, from Malaysia, Ghana, and Sudan to the urban heart of the San Francisco Bay Area.
From capacity building and strategic planning to communicating across differences, Mazin has cultivated a unique approach based upon experiential skill-building, values and integrity alignment, and compassionate space for learning.
As visionary tech start-ups and socially conscious businesses, dissatisfied or overwhelmed by traditional diversity and inclusion training began to call upon his work, Mazin has developed a unique approach that calls forth the integrity, creativity, and wisdom of each participant, empowering them to apply concepts and insights into authentic action.
https://www.mazinjamal.com/