Rev. Dr. Viviana Collazo, E-RYT 500, CPYT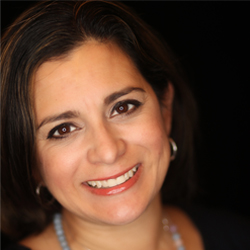 Viviana has been teaching Hatha Yoga, meditation, Ayurveda, Metaphysics, Reiki, and other energy balancing methods since 2000.
She lives in the Central Florida area and serves as a Yoga/Meditation teacher and spiritual counselor. Her passion is working with pregnant women; from private lessons to hospital settings, and she has been working as a Prenatal Yoga teacher since 2007.
Viviana has been an Ordained Minister since 2006. In 2012, she received a Doctorate Degree in Metaphysical Studies and Comparative Religious studies through the Alliance of Divine Love International Ministry. Her dissertation was titled: Journey through a Conscious Spiritual Pregnancy and Birthing.
She is the Founder and Director of Luminous Holistic Center; where she facilitates Yoga Alliance approved Yoga Teacher Trainings, Meditation Teacher Trainings, Prenatal Yoga certifications, and courses on Ayurveda and Reiki. Viviana also enjoys facilitating Dharma classes at a Buddhist temple in Orlando.
Along with her continuous dedication to Yoga and Meditation, Viviana loves to read and to spend quality time with her husband and two teenagers. She also cultivates a playful approach to life by painting and singing.
Events with Rev. Dr. Viviana Collazo, E-RYT 500, CPYT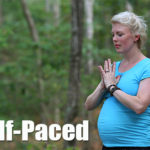 Prenatal Yoga Training: Embody a Luminous Pregnancy and Birth – Self-Paced
Open Dates
In this prerecorded training, nurses, doulas, Yoga teachers, and other health care providers will learn how to facilitate Prenatal Yoga practices in their classrooms, communities, hospitals, or birthing centers. Learn breathing methods, adapted asana (poses), and relaxation techniques that come from the Yoga tradition. Add to your toolbox, mindfulness, and pain management approaches that can aid in the labor process. Learn how to administer Yoga, breathing techniques, and meditation to pregnant women to promote overall well-being and increase awareness. Create a nurturing space to practice Yoga safely by modifying asana according to the needs of each individual and trimester Alleviate…