Aruna Patki, BAMS, LMBT, NCBTMB, RYT 200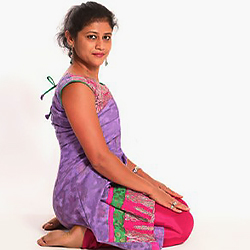 Aruna began her studies in Ayurveda at an early age and earned a Bachelor of Ayurvedic Medicine and Surgery (B.A.M.S.), at the Ayurvedic Government College of Ayurveda at Swami Rama Nand University, Maharashtra State, India. She continued her postgraduate studies in Panchakarma, an Ayurveda course of study, from Tilak College of Ayurveda at Pune University, Maharashtra State, India. She is a Yoga teacher and has practiced Yoga since 1995.
Aruna is also a Licensed Integrative Bodywork and Massage Therapist, Certified Medical Cupping Therapist, and the founding director of Ayurveda Healing Spa, LLC, in North Carolina. She has taught seminars, workshops, and courses in Ayurveda at various centers, hospitals, and Yoga centers in the United States.
Her passion for Ayurveda has led her to share high-quality Ayurvedic services, education, and training programs with the West. With your support and encouragement, Aruna believes that Ayurveda will be accepted and integrated as a key complementary science to modern health care.
See more at AyurvedaHealingSpa.com