James Knight, E-RYT 200, CHSE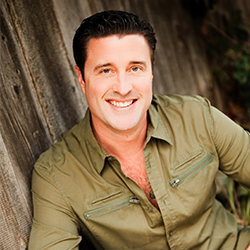 James has been an Integrative Therapist for over 25 years. He is a Yoga teacher (E-RYT 200) and Certified Hanna Somatic Educator (CHSE). From his combined experience as a lifelong yogi, intuitive bodyworker, psychotherapist, and movement educator, James created a method of Yoga that integrates what he discovered to be the most progressive, life-enhancing techniques into an embodied movement practice. Gentle Somatic Yoga was born out of years of exploring means of connecting and integrating the deeper aspects of the whole Self (Soma).
James' passion is to awaken the possible for people living with challenges related to physical limitations. He does so by inspiring and encouraging them in discovering freedom through mindful movement. This allows the Soma to make generative, fulfilling choices on every level—mind, body, and Spirit.
See more at GentleSomaticYoga.com
Events with James Knight, E-RYT 200, CHSE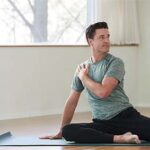 Gentle Somatic Yoga® Weekend: Find Your Inner Yes
May 20 - 22, 2022
Discover why Gentle Somatic Yoga® (GSY) has gained worldwide recognition as a method for an immediate and lasting solution to chronic pain, stiffness, and other tension-based patterns in the body. Experience a weekend of complete restoration and inspiration for renewed lifestyle choices. You will be guided through therapeutic corrective movement sequences called Somatic Movement Flows®. Instead of traditional stretching, these mindful sequences reprogram muscles to dissolve chronic pain, dramatically improve flexibility, and re-establish good posture. The results return us to our natural state, which is peace and well-being. You will be invited to embody progressive and innovative techniques that combine…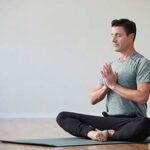 Gentle Somatic Yoga® Level 1 Training
May 20 - 25, 2022
Dive deeply into Gentle Somatic Yoga® (GSY), a method of movement re-education that strengthens the brain-to-muscle neural pathways. In this 6-day Level 1 course, you will learn practical and easy to implement skills that will address the root cause of most chronic muscular pain and reverse persistent stress holding patterns in the body. Experience more than 25 Somatic Movement Flows® that can be incorporated into therapeutic modalities such as Hatha Yoga, Yoga therapy, physical therapy, massage therapy, and dance. Begin your journey with us to: Relieve or dissolve persistent pain conditions Significantly improve flexibility and posture Reduce or eliminate muscle…