Rowan Raghavan Cobelli, E-RYT 500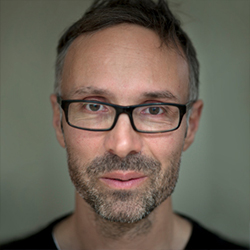 Rowan Raghavan has been teaching Yoga full-time for 18 years and has over 20,000 hours of teaching experience. He has completed Integral Yoga teacher training at the Advanced level and has received additional training in Stress Management and Raja Yoga.
Through exploration and the guidance of inspirational teachers, Raghavan integrates Yoga philosophy into the actual mechanics of movement. Using anatomical orientation as a foundation, Raghavan's teaching opens a door to the subtle, which enables one's Yoga practice to take a whole new direction. With guidance, his students develop a quality of movement that embodies reverence.
Yoga holds an important place in Raghavan's heart, as it continually opens his eyes to many beautiful insights into life, the mind, and relationships. Though his main training has been in Integral Yoga and the teachings of Swami Satchidananda, he has also been deeply inspired by the approach of many modern-day teachers.
See more at rowancobelli.com