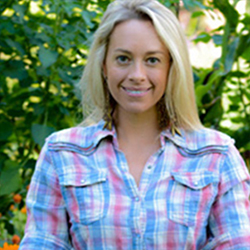 Katie is the author of the New York Times best-selling book, Healthy, Happy, Sexy: Ayurveda Wisdom for Modern Women. She is also an internationally-recognized Yoga teacher, Ayurvedic practitioner, writer, and inspirer of hearts and minds. She is renowned for her depth of study, her ability to present the complexities of Yoga's ancient wisdom in a practical, life-affirming manner, as well as her unique capacity to distill the teachings of Yoga with southern-belle humor and grace.  Her signature teaching style blends classical Yoga, vinyasa-based asana, and life-changing Tantric/Ayurvedic philosophy.
Katie was named one of San Francisco's Best Yoga Teachers by Common Ground Magazine in 2009, one of "70 Yogis Changing the World" by Origin Magazine in 2014, and one of "100 Trailblazers in Yoga and Ayurveda" by Spirituality and Health Magazine in 2015. Katie has written extensively on the topics of Yoga, Ayurveda, sexuality, herbalism, and women's health in such publications as Yoga Journal, Common Ground Magazine, and Origin Magazine. Her best-selling book has been translated into multiple languages around the globe.
Katie studied with Krishnamacharya's living legacies, A.G. and Indra Mohan, famed ParaYoga founder, Yogarupa Rod Stryker, Ayurveda expert and author, Dr. Claudia Welch and shamanic guide, Sheryl Netzky. Katie continues to work within the Sri Vidya lineage of Tantric practice, albeit with a Jesus-loving side note.