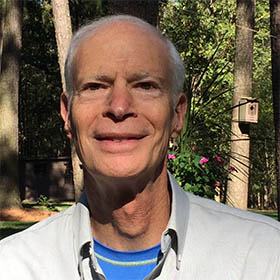 Tom began meditating while in graduate school at Yale University and then studied meditation and healing with Ram Dass in the 1970s. Since 1976, he has taught at many venues, including The Sivananda Yoga Retreat in the Bahamas. Tom also sees individual clients and visits cancer patients at the Duke Comprehensive Cancer Center. His teachings are available in his CD, Meditation and Healing and his book, Our Two Gardens: How to Cultivate Healing.
See more at hathahouse.com
Events with Tom Spector, Ph.D.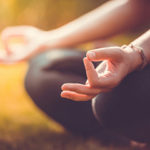 How to Cultivate Healing and Inner Peace
November 2, 2018
Join Tom to enjoy a meditation, healing, and inner peace course designed for everyone, even those who believe they could never meditate. With over 40 years' experience, Tom's teachings are crystal clear and easy-to-follow, combining profound meaning with light humor. Tom has a special gift for helping people understand the root causes of suffering and how to create healing. You will learn: How the busy mind causes unrest by striving to be in control How to train your mind to serve you, creating calmness that enables you to experience your Inner Being with clarity and new insight Effective healing techniques…