Madhuri Fiona Flynn, E-RYT 500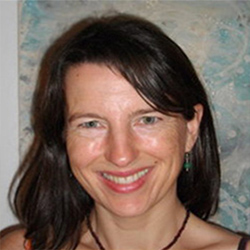 Madhuri has been teaching Yoga since 1997 and has trained hundreds of Yoga teachers internationally over the past nineteen years.  
A dedicated yogini, she found and fell in love with Yoga on her arrival in San Francisco from London in 1995. She was a resident at the San Francisco Integral Yoga Institute for 16 years, which afforded her the opportunity to be immersed in the teachings and to live a yogic lifestyle. There she served as head of teachers and as the main trainer for Basic, Intermediate, Advanced, and Children's Yoga teacher trainings.