Bob Butera, Ph.D., M.Div.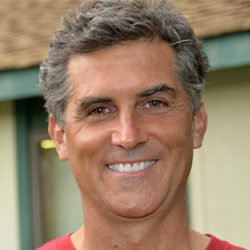 Bob is director of The YogaLife Institute in Devon, PA, and trains Yoga Therapists and Yoga Teachers. He publishes Yoga Living magazine in the Philadelphia area. His Ph.D. in Yoga from The California Institute of Integral Studies (1997) and training at The Yoga Institute, Mumbai, India (1989) certified him as a Yoga therapist. Bob has a Masters of Divinity from The Earlham School of Religion (Quaker).
His books include The Pure Heart of Yoga, 10 Steps to Transformation (2009), Meditation for Your Life: Creating a Plan That Suits Your Style, (2012) and Yoga Therapy for Stress and Anxiety: Create a Personalized Holistic Plan to Balance Your Life (2015).  He directs Comprehensive Yoga Therapy training and in 2011 was elected to the Board of Directors of the International Association of Yoga Therapists.
Emphasizing education in his courses, Bob teaches clients how to understand their own needs and then, how to apply Yoga practices individually.
See more at www.YogaLifeInstitute.com