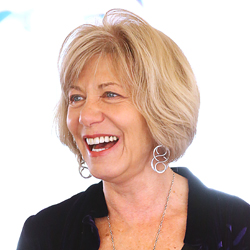 Joan Borysenko, Ph.D. is a world-renowned expert in the mind-body connection. A licensed psychologist and a Harvard-trained cell biologist, Joan synthesizes cutting-edge science with deep humanity. A New York Times bestselling author of 17 books and numerous audio programs for meditation and stress management, Joan's work has appeared in The Washington Post, The Wall Street Journal, on Public Television, and on many websites. Dr. Borysenko's warmth and credibility plus her lively sense of humor make her one the most popular and sought-after speakers in the fields of health, healing, and spirituality. Joan's work integrates science, positive psychology, spirituality, and epigenetics in a deeply inspiring and uplifting way. President of Mind-Body Health Sciences, LLC, Joan lives in the mountains of New Mexico with her husband, Gordon Dveirin, EdD and their two standard poodles, Mitzi and Lola.
Find out more at www.joanborysenko.com or join the lively conversation at www.facebook.com/joanborysenkocommunity.
Events with Joan Borysenko, Ph.D.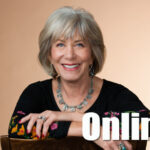 Dharma of Courage: The Heart of Resilience – Online
July 10, 2021
Come and learn the dharma (truth) of courage. Join the fabulous Dr. Joan Borysenko, a pioneer in mind-body health and human potential, for a shared journey into the practical wisdom of resilience. In this daylong online workshop, take a deep dive into: The Heart of Resilience: Life is a series of sacred rites of passage. The old fragments and passes away, we enter the uncertainty of liminal time with all its challenges and possibilities, and if all goes well we emerge transformed Emotional Alchemy: Face the dragons by turning fear into bravery. How can we be with fear and still…