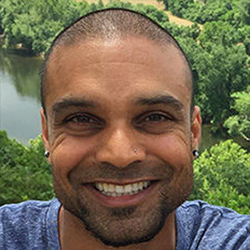 HawaH has dedicated his life to teaching about solutions to violence and ways to peace. He has traveled to over thirty-five countries, facilitating interactive workshops, dialogues, and Yoga classes and working with those interested in creating a caring, sustainable, and equitable world.
In 2000, Hawah co-founded One Common Unity, a non-profit that supports a movement for peace education and the building of a non-violent culture through music and art.  Over the past 15 years, OCU has worked with over 14,500 youth and families from around the nation.
See more at www.Hawah.life.