Bhavani Marcia Miller, E-RYT 500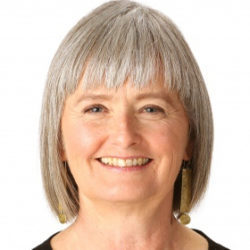 has been teaching Yoga for over 40 years. She has taught all levels and types of students, from new beginners to Yoga teachers, and everyone in between. In 2001 Marcia was one of the founders/owners of Yoga on High where she co-directs the 200- and the 300-hour Hatha Teacher Training Program and is the lead teacher for the Therapeutic Teacher Training Program. Marcia has been studying and practicing Nonviolent Communication for 20 years from Marshall Rosenberg (the founder), Robert Gonzalez, Ike Lasater, and many others. For many years she has been bringing NVC to the Yoga community and Yoga to the NVC community.
In addition to her regular classes and workshops Marcia has led over 30 silent and international retreats. In 2008 Marcia took the lead in founding the Yoga on High Foundation as a way to serve all populations of people in her community, including low-income children, patients, homeless veterans, and populations traumatized by sexual violence. She designed and taught the Yoga protocol for two large Ohio State University research projects—one researching the effect of Yoga on the immune system and the other on the benefits of Yoga for women recovering from breast cancer. She is the national head of curriculum and a Master Teacher Trainer for Urban Zen Integrative Therapy Trainings and she directs yearlong UZIT trainings in Columbus and around the country.