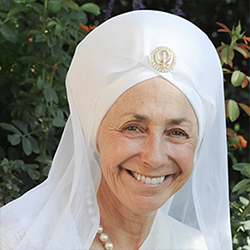 Mukta Kaur Khalsa is the director of SuperHealth and personally trained with Yogi Bhajan for thirty years. She was the director of a specialized hospital in Tucson, AZ, that was rated in the top 10% of all programs in the United States by the Joint Commission on Accreditation of Healthcare Organizations. She is the author of Meditations for Addictive Behavior and Healing Addictive Behavior. SuperHealth is a NGO of U.N. on yogic CE provider integrating into medical community for recovery.
See more at Super-Health.net
Events with Mukta Kaur Khalsa, Ph.D.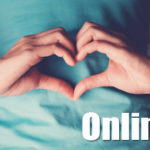 Yogic Science for Emotional Eating – Online
February 13, 2021
Food issues are on the rise—no one is immune. We live in a time of great pressure and uncertainty. Constant stress causes emotional pain. Without thought, we subconsciously listen to the voice of our urges and cravings to fill an inner emptiness. Learn and experience how to consciously and compassionately manage food behaviors through precise, scientifically proven Kundalini Yoga practices, meditation, and nutritional protocols. In this online program you will: Learn the physical, mental, and social root causes of emotional eating Understand yogic science philosophy and modern medical research about food addiction Practice specific Kundalini Yoga techniques, meditation, pranayama, and…