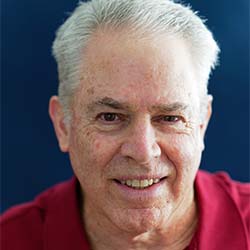 Janardhana Clemons is a certified Integral Yoga teacher in all 6 branches of Yoga. In his later years, he studied and practiced Jnana Yoga.
Janardhana began his service with Integral Yoga in 1973. He helped build, manage, and staff health food stores and ran an Integral Yoga Institute for two years while teaching Hatha, Raja, stress reduction, and meditation. He worked directly for Swami Satchidananda for twenty years. He helped build and maintain Yogaville, the LOTUS temple, and Chidambaram.
Janardhana leads workshops on Jnana Yoga that come from his own experience. His intent with these programs is that students get familiar with the experience of awareness, come to realize it is their higher consciousness, and find some relief from the concerns of the mind and ego.