Silent Retreats
Step back from your routine, lift your spirit, and refresh your body and mind through silence and Yoga practices.
Upcoming Retreats
More Info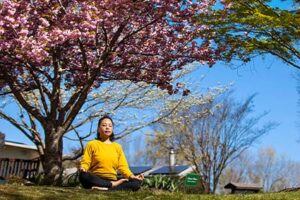 March 30 - April 2, 2023
Escape to a natural sanctuary among Virginia's verdant foothills and rediscover the peace within during Yogaville's annual Spring Silent Retreat.
Register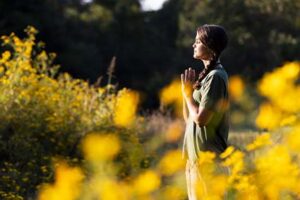 with Integral Yoga Senior Staff
June 22 - 25, 2023
We invite you to temporarily step back from your regular routines and join us for the Summer Silent Retreat. The spiritual practices of Yoga will help you make meaningful changes in your daily life and uncover what makes your light shine.
Register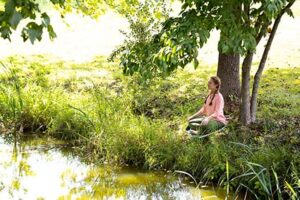 with Integral Yoga Senior Staff
August 9 - 16, 2023
Are you ready to go deep into silence and reflection? Embark on a profound inner journey with the 8-Day Silent Retreat at Satchidananda Ashram–Yogaville.
Register
What to Expect
Since 1970, Integral Yoga Silent Retreats have provided the sanctuary and solace everyone needs from time to time. You can immerse yourself in silence while teachers offer experiential classes in:
Yoga philosophy
Meditation
Breathing techniques
Yoga postures
Deep relaxation
Support
During the retreat, you will have the opportunity to seek support and clarification by asking questions in written form.
Private mentoring is also available.
All Are Welcome
These retreats are open to everyone, from beginners to advanced Yoga retreatants. Those who are new to meditation or Yoga practices will receive full instruction, while those with experience will have the opportunity to deepen their practice.