Silent Retreats
Step back from your routine, lift your spirit and refresh your body and mind through silence and Yoga practices
Upcoming Retreats
More Info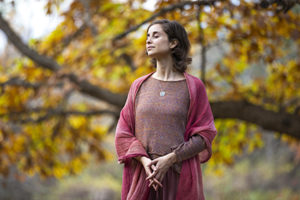 with Swami Gurucharanananda "Mataji" (Retreat Director) with Senior Staff
October 10 - 13, 2019
Join us for Yogaville's annual Fall Silent Retreat to reconnect with your inner self and apply the timeless practices of Yoga to your daily life.
Register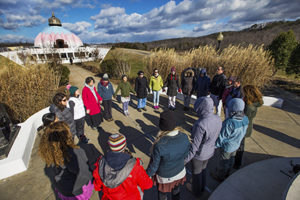 with Swami Gurucharanananda "Mataji" (Retreat Director) with Senior Staff
December 27, 2019 - January 1, 2020
Join us for the New Year's Silent Retreat to gather the spiritual wisdom and strength needed to face the day-to-day surprises in life with the guidance of your own inner light. Offering support to handle all of life's challenges.
Register
with Rev. Prakasha Shakti Capen, E-RYT 500, (Retreat Director) with Senior Staff
April 2 - 5, 2020
Escape to a natural sanctuary to reflect, relax, and renew during Yogaville's annual Spring Silent Retreat. Take a few days to step back from your regular routine. Through stillness, silence, and Yoga practices, you'll lift your spirit and refresh the body and mind.
Register
The Experience
For over 30 years the Integral Yoga silent retreats have been offering participants a safe, supportive space to focus on their spiritual practice. Surrounded by a serene woodland landscape, you will have the opportunity to immerse yourself in silence while seasoned teachers offer experiential workshops and classes in Yoga philosophy, meditation, deep relaxation, and more.
Private mentoring is available. You may also seek support or clarification during the retreat by asking written questions.
These retreats are open to everyone. Those who are new to meditation or Yoga practices will receive full instruction, while those with experience will have the opportunity to go deeper.