Silent Retreats
Step back from your routine, lift your spirit and refresh your body and mind through silence and Yoga practices
Upcoming Retreats
More Info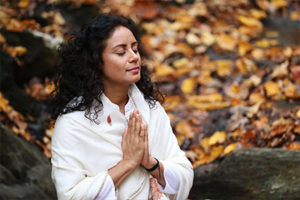 with Rev. Prakasha Shakti Capen, E-RYT 500 and Senior Staff
October 8 - 11, 2020
Discover the Yoga practices that will enable you to embrace unexpected changes and difficult situations while maintaining your peace and joy. During this Silent Retreat, experience a safe and peaceful environment in which you are able to tune in to your inner intelligence and make space for unique growth.
Register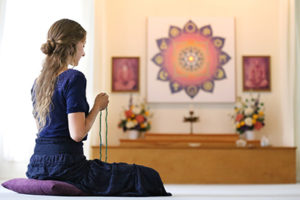 with Swami Asokananda, E-RYT 500, Swami Ramananda, E-RYT 500, C-IAYT and Senior Staff
December 4 - 7, 2020
This program is being held at our LOTUS Conference Center.
For more information about the retreat center please
click here
If you have participated in an Integral Yoga® Silent Retreat before and feel ready to go deeper into the Yoga practices, this retreat is tailored for you. Swami Asokananda and Swami Ramananda will share the lessons they have learned over their decades of steady practice.
Register
What to Expect
Since 1970, Integral Yoga Silent Retreats have provided the sanctuary and solace everyone needs from time to time. Surrounded by a serene woodland landscape, you will immerse yourself in silence while teachers offer experiential classes in:
Yoga philosophy
Meditation
Breathing techniques
Yoga postures
Deep relaxation
Support
During the retreat, you will have the opportunity to seek support and clarification by asking questions in written form.
Private mentoring is also available.
All Are Welcome
These retreats are open to everyone, from beginners to advanced Yoga retreatants. Those who are new to meditation or Yoga practices will receive full instruction, while those with experience will have the opportunity to deepen their practice.