Neuroscience, Yoga, and Mindfulness Five-Day Retreat: Powerful Tools for Healing
with M. Mala Cunningham, Ph.D., C-IAYT
July 20 - 24, 2018
This 5-day retreat will focus on strategies for healing the body and mind through Yoga and mindfulness techniques. Dr. Mala will introduce you to powerful concepts and practices that she uses with her clients in her private practice. You'll have the luxury of time and space to work with these amazing practices under Dr. Mala's guidance and support.
In this mindfulness retreat, you'll explore:
Scientific ways in which you can rewire the brain, release old patterns and introduce new, healing energy
Powerful hands-on healing methods that are designed to help with emotional balance through their positive impact on anxiety, depression, addictions, anger, stress, and other emotional and mental issues
Established tools for helping and assisting with physical healing issues
These ideas and tools are on the cutting edge of neuroscience and therapy. Come learn about this fascinating new field and discover what neuroscience, Yoga, and mindfulness have to offer you.
If you're limited on time, consider joining us for just the 2-day weekend workshop—register here.
Continuing Education Opportunities
Yoga Alliance (YA): Approximately 15 contact hours
Healthcare and Related Disciplines: Although CMEs are not offered, a certificate documenting CE hours may be available for your discipline. Please contact [email protected] for details.
Testimonials
I was looking for a Yoga retreat that provided a good environment to learn, meditate, and relax. I found what I came for. Thank you. 

I was looking for the next steps in my journey of managing anxiety and being more mindful. It was exactly what I was looking for—almost like a group therapy continuation of my own personal cognitive behavioral therapy journey.

It was helpful to have so much spiritual practice with the neuroscience. It felt very balanced.

I was looking to become more mindful in my day-to-day life. This program gave me tools to use to accomplish this.

— Past Participants
Presenter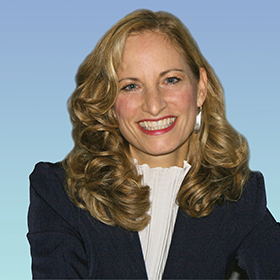 M. Mala Cunningham, Ph.D., C-IAYT
Dr. Cunningham is a Certified Yoga Therapist and a Counseling Psychologist in private practice in Charlottesville, VA. She is a Clinical Assistant Professor at the University of Virginia (UVA) School of Nursing where she teaches the courses in Foundations of Medical Yoga for Health Professionals. Dr. Cunningham is also the president of Positive Health Solutions and is the founder and director of the Cardiac Medical Yoga Teacher Training Program. Dr. Cunningham is the co-director of Medical Yoga at UVA and is involved in several Yoga-based initiatives at UVA, including a research study exploring the impact of Medical Yoga on lupus…
Learn more about M. Mala Cunningham, Ph.D., C-IAYT