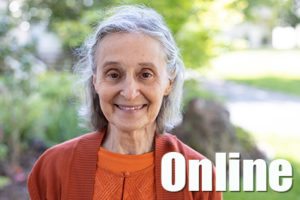 with Swami Karunananda, E-RYT 500
May 20 - June 10, 2020
The Yoga Sutras of Sri Patanjali is the foremost scripture on Yoga. It dates from antiquity, but the wisdom and practices it presents are extremely relevant for modern times and challenges. Explore the Yoga Sutras in-depth with Swami Karunananda in an ongoing monthly series. Sessions will include lectures, followed by the opportunity to ask questions. […]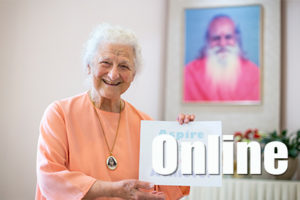 with Swami Gurucharanananda "Mataji"
June 2 - 30, 2020
Returning by popular demand, Swami Gurucharanananda, lovingly called Mataji, will continue to offer spiritual talks throughout the month of June, sharing her wisdom and light during these challenging times with another four sessions. Mataji is a senior sannyasi (monk) and disciple of Swami Satchidananda. She is a guided meditation leader, Hatha Yoga teacher, inspiring speaker, […]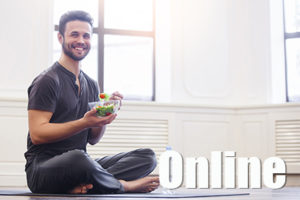 with Amrita Sandra McLanahan, M.D.
June 4 - 25, 2020
During this online series, you will have the opportunity to learn all about the health and wellness benefits of a Yogic lifestyle from Dr. Amrita McLanahan. For twenty years, Dr. Amrita served as director of stress management for Dr. Dean Ornish's research using Yoga and lifestyle changes to reverse heart disease and cancer. She now […]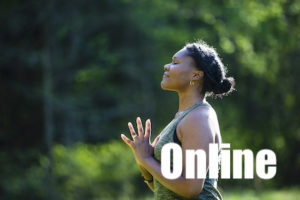 with Swami Gurucharanananda "Mataji"
June 11 - 14, 2020
We all have many experiences in our daily life which challenge us and even veil our inner light. In response to current global events, this year Yogaville is bringing our annual Summer Silent Retreat to you, allowing you to livestream all the powerful programs and classes on your home computer for a comprehensive and uplifting […]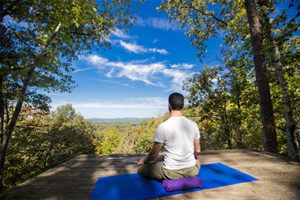 with Swami Divyananda Ma, RYT 500 and Senior Staff
August 7 - 16, 2020
This program is being held at our LOTUS Conference Center.
For more information about the retreat center please
click here
Allow yourself the luxury of going deep within to realign yourself with inner guidance during Yogaville's annual ten-day silent retreat. Reconnect with the Higher Self and see beyond external messages with the help of yogic practices. Come to Yogaville and immerse yourself in peace and silence for ten days.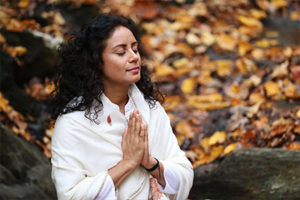 with Rev. Prakasha Shakti Capen, E-RYT 500 and Senior Staff
October 8 - 11, 2020
Discover the Yoga practices that will enable you to embrace unexpected changes and difficult situations while maintaining your peace and joy. During this Silent Retreat, experience a safe and peaceful environment in which you are able to tune in to your inner intelligence and make space for unique growth.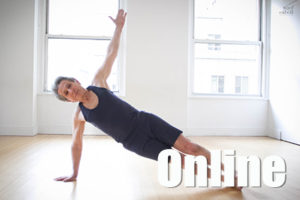 with Loren M. Fishman, M.D., B.Phil. (Oxon.)
June 6 - 7, 2020
For Yoga teachers and health professionals Arthritis disables more Americans than any other condition, and there are millions of people who are not formally disabled but yearn for the freedom, mobility, and reduced pain that Yoga can provide. In this workshop, learn the mechanics' principles of different joints in the body and how they each […]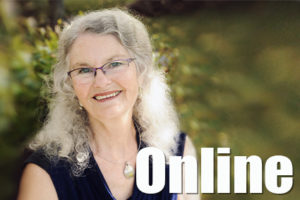 with Hope Mell, RYT 500, ATT
June 20 - 21, 2020
Explore how our bodies are designed to move and learn a powerful practice that has the ability to open up joints and create a body with freedom and ease. Freedom in our joints feels good and with that freedom we feel stronger and happier in all movements. Come and play by moving each joint through its natural range of motion and learning to correct our movement so every joint can be free. It is a simple practice that creates big results. Most of us have been moving a lot less than usual while sheltering in place and working from home.…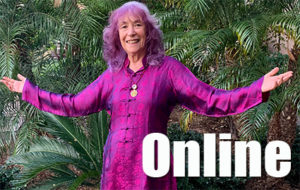 with Nischala Joy Devi and Rukmini Ando, E-RYT 200, RYT 500, YACEP
July 11 - 12, 2020
In this online workshop, experience the fullness of your feminine nature by diving into the depth of intuition, sharings, and joyous self-expression. Invoke the presence of the heart in daily rituals, scripture study, and the physical practices of Yoga. Explore how we, as women, have the power to use each moment of our daily lives […]
Residential Programs
Living Yoga for your body, mind, and spirit
Living Yoga Training
Every four weeks
A 28-day program for living a yogic lifestyle. Come be a part of the Satchidananda Ashram–Yogaville community and discover the life-transforming practices to integrate into your life.
Read more…
Kitchen Yogi Program
flexible dates.
Learn vegetarian cooking as a volunteer at the Ashram kitchen for 2 months or more.
Read more…
Farm Yogi Program
flexible dates. 
Learn organic farming for 2 months or more while diving deeper into Integral Yoga teachings and practices.
Read more…
All Programs
Full listing, by date, of all programs at Yogaville