Neuroscience, Yoga, and Mindfulness Workshop: Powerful Tools for Healing
with M. Mala Cunningham,Ph.D., C-IAYT
July 20 - 22, 2018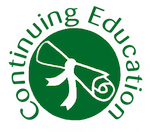 With the advent of new technologies, researchers are now able to understand how Yoga and mindfulness practices can help us to heal, restore vibrancy, and increase resiliency.  Over the last twenty years, research has proven that Yoga and mindfulness techniques can increase healing, empathy, resilience, compassion, and optimism. They can significantly reduce negative emotions such as chronic stress, anxiety, and depression.  We now know that certain Yoga and mindfulness practices can have a positive impact on our neurobiology and our neuropathways.
The retreat and workshop will provide a foundational understanding of neuroscience to explain how and why Yoga works for healing the body, mind, and emotions.  Dr. Mala will share with you some powerful techniques and strategies for increasing healing, happiness, and peace; and conversely, you will learn how to reduce and heal negative emotions, thoughts, and behaviors that tend to take over our lives.
In this workshop you will explore and discuss:
Scientific ways in which you can rewire the brain, releasing old patterns and introducing new, healing energy into the body, mind, and emotions
Powerful hands-on healing methods that are designed to help with emotional balance through their positive impact on anxiety, depression, addictions, anger, stress, and other emotional and mental issues
Established tools for helping and assisting with physical healing issues
If you're interested in having an opportunity to go deeper into a relaxed and healing space, sign up for the five-day retreat option.  Register here.
These ideas and tools are on the cutting edge of neuroscience and therapy.  Come learn about this fascinating new field and discover what neuroscience, Yoga, and mindfulness have to offer you.
Testimonials
What you have given me are not only concepts but useful tools that I can implement in my life for healing. I realize now that my core belief is one of worthlessness, and it has been poisoning my body for a very long time—poisoning my garden. What I have felt throughout your retreat are feelings of freedom and expansion which are so foreign to me that they've brought me tears of joy. You are a true light and have helped me experience the Divine in myself. I feel peace within and without and even though it is fleeting, I now know I am capable of it. I am eternally grateful. — Past Participant

Really truly life changing and just what I needed to ignite my spiritual spark again! So thankful! — Tammy Moore
Teacher
M. Mala Cunningham,Ph.D., C-IAYT
Dr. M. Mala Cunningham is a Certified Yoga Therapist and a Counseling Psychologist in private practice in Charlottesville, VA. She is a Clinical Assistant Professor at the University of Virginia (UVA) School of Nursing where she teaches the courses in Foundations of Medical Yoga for Health Professionals. Dr. Cunningham is also the president of Positive Health Solutions and is the founder and director of the Cardiac Medical Yoga Teacher Training Program. Dr. Cunningham is the co-director of Medical Yoga at UVA and is involved in several Yoga-based initiatives at UVA, including a research study exploring the impact of Medical Yoga…
Learn more about M. Mala Cunningham,Ph.D., C-IAYT