Raja Yoga Teacher Training – 2018
with Swami Karunananda, E-RYT 500
June 18 - July 8, 2018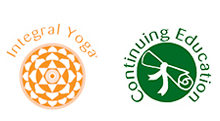 Add a new dimension to your practice and teaching with Raja Yoga, the science of meditation that enables one to experience greater peace and joy in life and spiritual realization. Raja Yoga purifies, strengthens, and harmonizes all aspects of the individual.
Raja Yoga Teacher Training provides a unique opportunity to study and apply these great teachings to your life. You will also be trained in public speaking and teaching skills, enabling you to share these concepts with the world.
The curriculum includes:
In-depth exploration of the Yoga Sutras
Instructions for how to incorporate these teachings into daily life
Opportunity to deepen and refine your own practice of Hatha Yoga, pranayama, and meditation
Training in answering questions, leading discussions, and developing group rapport
A syllabus for teaching a six-week Raja Yoga course
Training Information
Prerequisites
A 200-hour Teacher Training certification that includes an introductory Raja Yoga course and an ongoing daily meditation practice for at least six months.
Continuing Education Opportunities
Yoga Alliance (YA): Approximately 165 training hours
International Association of Yoga Therapists (IAYT): Approximately 165 contact hours
Healthcare and Related Disciplines: Although CMEs are not offered, a certificate documenting CE hours may be available for your discipline. Please contact CEU@iyta.org for details.
Testimonials
Swami Karunananda is a master of the subject matter… she is a living example of how to walk the path of Raja Yoga. — Past Participant

Swami Karunananda really inspires with her deep intricate knowledge of the Yoga Sutras and with her experience in controlling the mind. She helped me see how I could become more committed to controlling my own mind. — Heather Nolen

Swami Karunananda is extremely knowledgeable and her presentation is without equal. Her use of stories to illustrate a point is superb. — Raja Yoga Workshop Participant