Integral Yoga® 300-hour Program
Would you like to obtain your RYT 500 with flexible options and expert guidance?
The Integral Yoga Academy offers several opportunities for advancing your professional development beyond your 200-hour Yoga Teacher Training (TT).
Integral Yoga 300-hour Program Leading to RYT 500
The Integral Yoga® 300-hour Program allows you to decide how, when, and where to train. It offers options tailored to your interests and needs so that you can get your RYT 500 designation as easily as possible.
To ensure a strong foundation, it is required that your 300 hours of study include either the Intermediate, Raja Yoga, or Meditation Teacher Training (TT). The remainder of your curriculum may be customized to meet your goals as a Yoga teacher. You can specialize in teaching Yoga to specific populations by choosing from our list of programs below.
Prerequisite 200-hour Integral Yoga (IY) Teacher Training. Teachers who have completed RYT 200-hour trainings from other traditions may also apply.
Approved trainings leading to Yoga Alliance RYT 500 designation
Required Choose one of the four following Integral Yoga® Teacher trainings (TT)
Intermediate TT
170 hours
Optional Choose a combination of the following trainings to complete the remaining 300 hours.
*Not all programs are held every year. Some programs are held at the Institutes of New York (IYINY) and San Francisco (IYISF)
Intermediate – 170 hours
Raja Yoga – 165 hours
Meditation – 105 hours
Advanced – 170 hours
Stress Management – 90 hours
Restorative – Parts I & II – 100 hours
Adaptive Yoga – 88 hours
Accessible Yoga– 30 hours
Beyond Basic TT  – 80 hours
Children's Yoga TT  – 95 hours
Prenatal – 85 hours 

(at New York IYI)

Postpartum – 22 hours 

 (at New York IYI)

Labor and Delivery -18 hours 

(at New York IYI)

Gentle and Chair Yoga – 90 hours 

(at San Francisco IYI)

Foundations of Integral Yoga Therapy – 50 hours

Basics of Ayurveda – 50 hours

Yoga of the Heart – 100 hours

Foundations of Raja – 40 hours

Healing Relationships – 30 hours
Healing and Chakras – 30 hours 

 (at San Francisco IYI)

Yoga for the Special Child® – Parts I & II – 95 hours
(at San Francisco IYI, New York IYI & Jai Vida Brazil)
Yoga for Cancer and Chronic Illness: YCat – Part I – 90 hours
Yoga of Recovery

®

Module A – 50 hours
Yoga of Recovery

®

Module B – 50 hours
Yoga for Teens Certification Program – 34 hours
Yoga for Arthritis – 35 hours
Kidding Around Yoga – 23 hours

 (at San Francisco IYI)

Cardiac Medical Yoga – 100 hours
Therapeutic Yoga – 40 hours (at San Francisco IYI & New York IYI)
The Human Body: Ease and Dis-ease – 60 hours
Psychology and Mental Health – 50 hours
Neuroscience and Yoga Teacher Training Part 2 – 45 hours (19 hours online self-paced Part 1)
Bringing Yoga Therapy into Hospitals and Academia – 40 hours (23 online)
Therapeutic Yoga – Parts I & II– 80 hours (at IYI San Francisco & New York IYI)
Please note Not all programs are offered every year. Some are held in the New York and San Francisco IY Institutes. Programs in Yogaville are below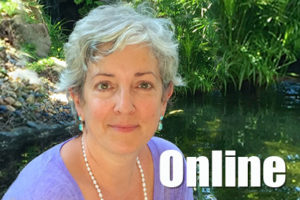 with Durga Leela, E-RYT 500
June 3 - 15, 2021
Basics of Yoga and Ayurveda – Online provides a holistic model of Yoga therapy based upon Ayurveda, the medical aspect of the Yoga tradition.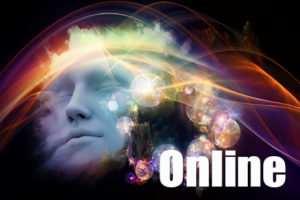 with M. Mala Cunningham, Ph.D., C-IAYT
June 17 - 20, 2021
Neuroscience can explain how and why Yoga works for healing the body, mind, and emotions. In this online workshop, Dr. Cunningham will share with you some powerful techniques and strategies for increasing healing, happiness, and peace; and conversely, you will learn how to reduce negative emotions, thoughts, and behaviors that tend to take over our lives.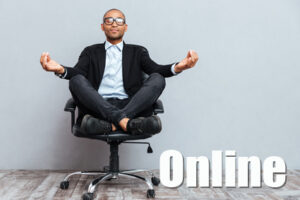 with Swami Vidyananda, E-RYT 500, C-IAYT and Swami Ramananda, E-RYT 500, C-IAYT
August 8 - October 3, 2021
Pay in full by Jul 8, 2021 and get $100.00 off listed price.
In this online training, you will gain the essential skills and confidence to teach Yoga as stress management in a wide variety of environments, including the workplace, healthcare facilities, schools, and Yoga studios.
IY300 Programs at Other Integral Yoga Centers