Intermediate Integral Yoga Teacher Training
with Satya Greenstone, E-RYT 500, C-IAYT
June 1 - 20, 2023
For Yoga teachers and health professionals
Enrich your understanding and practice of Integral Yoga with the Intermediate Teacher Training (ITT). Dive deeply into the subtle aspects of Yoga and acquire the skills needed to teach safely and effectively. Learn additional asanas (poses), pranayama (breathing practices) and Yoga philosophy through a study of the Bhagavad Gita.
In this training you will:
Learn additional asanas, their benefits, and how to safely guide students into and out of the poses
Explore making skillful sequencing choices and adaptations that will enhance your classes
Gain a fuller understanding of prana and pranayama techniques
Study the Bhagavad Gita, which expounds the philosophy and practices of the four main paths of Yoga (Karma, Raja, Bhakti, and Jnana Yoga)
Bhagavad Gita teacher: Swami Karunananda
Training Information
Prerequisites
200-hour Integral Yoga Teacher Training completed at Satchidananda Ashram–Yogaville, an Integral Yoga Institute, or Integral Yoga Center, and at least 6 months of Yoga teaching experience. Certified teachers from other traditions may apply for consideration.
Continuing Education (CE) Opportunities
Questions
If you have any questions, please contact the IY Academy at iyacademy@yogaville.org or 434.969.3121 x116 before submitting your application and non-refundable application fee.
Testimonials
Satya is a master teacher. Her knowledge is incredible and she has such a beautiful way of passing that knowledge onto the students. She is such an inspiration, a true yogi. Thank you! — Mahadeva

Satya's calm commitment to the practice is inspirational. Anything she cared to present would be of interest to me—she is that good. — Elena Jyothie Stevens

Satya is amazing! I feel like a student of the Vidyalyam when she is teaching. She is thorough, detailed and clear in her instruction. Her presence is peaceful, patient, loving and kind. She is beyond knowledgeable–she knows the teachings because she lives them! What a joy to be her student. Love, love, love! — Past Participant
Presenter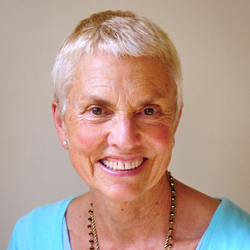 Satya Greenstone, E-RYT 500, C-IAYT
Satya Greenstone has been a student of Sri Swami Satchidananda since 1971. She has shared the teachings of Integral Yoga® in many diverse settings with students of all ages and backgrounds and combines a natural, practical, down-to-earth approach to Yoga with a gentle humor. Since 1999 she has been a primary teacher for the 200-hour and the Intermediate Integral Yoga Teacher Training programs. While serving as teacher training coordinator, she helped to develop and teach the first Gentle Yoga Teacher Training program. She has also developed and teaches training programs in Restorative Yoga, Adaptive Yoga, and Yoga and Meditation for…
Learn more about Satya Greenstone, E-RYT 500, C-IAYT