6-Day Silent Retreat: Deeper Practice for Experienced Seekers
with Swami Asokananda, E-RYT 500
October 28 - November 2, 2022
Join experienced seekers for a 6-day immersive silent retreat and a deeper journey into the practices of Yoga. If you have taken an Integral Yoga® Silent Retreat before and feel ready to learn more and evolve your practice, this retreat is tailored for you. During this retreat, more time will be devoted to the practices of Hatha Yoga, pranayama (breathing practices), and meditation.
Swami Asokananda, senior Integral Yogi and sanyasin (monk), will lead your exploration of the yogic path and provide guidance for those striving to live a spiritual life. He will share the lessons he has learned over decades of steady practice. There will also be ample opportunities for written questions to be answered and discussed.
Prerequisites
Prior silent retreat experience is highly recommended.
What to Expect
Since 1970, Integral Yoga Silent Retreats have provided the sanctuary and solace everyone needs from time to time. Surrounded by a serene woodland landscape, you will immerse yourself in silence while teachers offer experiential classes in:
Yoga philosophy
Meditation
Breathing techniques
Yoga postures
Deep relaxation
Support
During the retreat, you will have the opportunity to seek support and clarification by asking questions in written form.
Private mentoring is also available.
Testimonials
Swami Asokananda is such a joy to learn from; the energy and lessons from Gurudev spring from his every word! His guidance has been my jumping off point to deepen my yogic journey. — Jeremiah S.

Sw. Asokananda is so knowledgeable and willing to share with honesty. It's always a pleasure to hear him speak. — Devi Peterson

I am always grateful for the chance to spend time with Swami Asokananda and hear his take on Yoga philosophy and living in the current day. He asks thought-provoking questions and finds meaning in what his students have to offer. No matter what the course or lecture topic, he offers help with meditation and yoga "off the mat." — Amy Weinstein
Presenter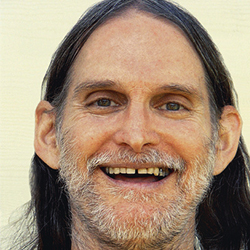 Swami Asokananda, E-RYT 500
Swami Asokananda, a monk since 1975, is one of Integral Yoga's® (IY) foremost teachers—known for his warmth, intelligence, and good humor. His teaching comes out of his own practice and experience while absorbing the wisdom of his Guru, Sri Swami Satchidananda. While he enjoys sharing the practical wisdom of yogic philosophy (especially the great Indian scripture, the Bhagavad Gita), he also loves his practice of Hatha Yoga. He is one of Yogaville's primary instructors for Intermediate and Advanced Hatha Yoga Teacher Trainings. He presently serves as president of the IY Institute in New York City. Before this position, he served…
Learn more about Swami Asokananda, E-RYT 500