The Path of Devotion: Bringing the Heart into Our Spiritual Life – Online
with Swami Asokananda, E-RYT 500 and Nitya and Ninad
October 23, 2021
In our attempts to achieve more peace, fulfillment, joy, and freedom in our lives, our intelligence, will, and self-effort can only take us so far. The efficacy of the path of devotion—Bhakti Yoga—is that it brings our heart, not just our head, into our spiritual life. This path helps us to form a living relationship with the Divine, no matter what religious or spiritual tradition we follow. Through this connection we open ourselves up to the great power that resides at our core, beneath the waves of the mind. And through that power, our deeply ingrained mental patterns and conditioning are transformed.
In this workshop, Swami Asokananda and the great bhaktas (devotees) from Italy—Nitya and Ninad—will be exploring how to:
Form a relationship with the Ishta Devata (Divine)
Develop shraddha (faith) and ishwara pranidhana (surrender)
Use mantras  (Divine names) and kirtan to elevate consciousness
Expand love and express that love through service
Swami Asokananda will present a slideshow on the principles of Bhakti Yoga. Nitya and Ninad will lead a heartfelt kirtan (call-and-response chant). There will be time for questions.
Live session on Saturday at 10–11:30 am ET.
You will have access to the video recordings for 8 weeks after the program ends, until December 18.
In addition, you will have access to the Ashram's Live Hatha Yoga classes at 5 pm ET and access to an online social community to connect and communicate with other participants about this course. 
Continuing Education (CE) Opportunities
Testimonials
Swami Asokananda is such a joy to learn from; the energy and lessons from Gurudev spring from his every word! His guidance has been my jumping off point to deepen my yogic journey. — Jeremiah S.

Sw. Asokananda is so knowledgeable and willing to share with honesty. It's always a pleasure to hear him speak. — Devi Peterson

I am always grateful for the chance to spend time with Swami Asokananda and hear his take on Yoga philosophy and living in the current day. He asks thought-provoking questions and finds meaning in what his students have to offer. No matter what the course or lecture topic, he offers help with meditation and Yoga "off the mat."  — Amy Weinstein
Presenters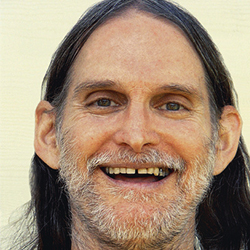 Swami Asokananda, E-RYT 500
Swami Asokananda, a monk since 1975, is one of Integral Yoga's® (IY) foremost teachers—known for his warmth, intelligence, and good humor. His teaching comes out of his own practice and experience while absorbing the wisdom of his Guru, Sri Swami Satchidananda. While he enjoys sharing the practical wisdom of yogic philosophy (especially the great Indian scripture, the Bhagavad Gita), he also loves his practice of Hatha Yoga. He is one of Yogaville's primary instructors for Intermediate and Advanced Hatha Yoga Teacher Trainings. He presently serves as president of the IY Institute in New York City. Before this position, he served…
Learn more about Swami Asokananda, E-RYT 500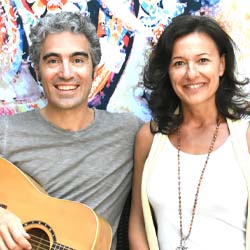 Nitya and Ninad
Nitya and Ninad are partners in life, and for the last sixteen years they have had the good fortune of sharing music that is a door to the divine, silence, and mystery of life. Their approach to mantra singing and Bhakti Yoga is natural and transports those who participate at their events to the heart of meditation and Yoga. Over the years they have shared this gift at concerts and workshops in the United States (at the Integral Yoga Institute and Jivamukti Yoga Center in New York, IYI San Francisco, and Satchidananda Ashram–Yogaville, VA), India, Germany, Belgium, Switzerland, Greece, Estonia, Denmark, Sweden, and Italy,…
Learn more about Nitya and Ninad