Yoga Therapy Essentials – Online
with Loren M. Fishman, M.D., B.Phil. (Oxon.)
May 21 - 23, 2021
Join Dr. Loren Fishman, an expert in integrative medicine and Yoga, to learn how to address common health concerns with Yoga. In Western medicine, many health problems are treated primarily with surgery or medicine. However, Yoga, when practiced correctly, is an alternative that will benefit the practitioner and do no harm.
Each session in this online workshop will focus on a different health issue: scoliosis, rotator cuff tears, weight loss, insomnia, and anxiety/shortness of breath.
Whether you are seeking to address your own health concerns or would like to prepare yourself to help others in a wide variety of ways, this workshop will provide you with the knowledge and skills to do so.
Topics
Scoliosis
Fri 7–9 pm
Learn thrice-proven poses to straighten spines in children and adults. You will learn how to do the poses appropriate for your curve(s) and then do them every day at least once. This practice will take less than 5 minutes a day.
Rotator Cuff Tear
Saturday 9:30–11:30 am
Learn a single maneuver that, according to Dr. Fishman's recently completed 200-patient NIH study, solidly reduces the pain and disability of rotator cuff tear, often on the first day, and almost invariably within 10 days.
Weight Loss
Saturday 2:30–4:30 pm
Dr. Fishman's book Yoga for Weight Loss, (W.W. Norton, 2021) outlines three scientifically proven methods by which Yoga will help you and your students lose weight and keep it off. This session will show you how and when to use the proper Yoga techniques.
Insomnia
Sunday 9:30–11:30 am
Sleep is a physiologically orchestrated series of central nervous system activities. All creatures sleep. Insomnia is perhaps the greatest public health issue of our century. Medicines will knock you out, but they do not help you sleep. Learn Yoga sequences, used for almost half a century, that are effective more than 85% of the time in helping with insomnia.
Anxiety and Shortness of Breath
Sunday 2:30–4:30 pm
Covid-19 has brought agoraphobia and other near-panic reactions to what were once commonplace things. Like sleeplessness, anxiety and the respiratory reactions it promotes are harmful in themselves and bring greater dangers in their wake. Yoga has long been a satisfying and complete answer.
Live sessions with Dr. Fishman and Liz Larson on Friday at 7–9 pm, and Saturday and Sunday at 9:30–11:30 am and 2:30–4:30 pm ET.
You will have access to the video recordings for 8 weeks after the program ends, until July 18.
In addition, you will have access to the Ashram's Live Hatha Yoga classes at 5 pm ET, recorded Ashram meditations, and inspiring talks with Sri Swami Satchidananda. You will also have access to an online social community to connect and communicate with other participants about this course.
Dr. Fishman's assistant, Liz Larson, RYT 200, is a precise and intuitive teacher who has worked with Dr. Fishman for 5 years.
Continuing Education (CE) Opportunities
Yoga Alliance (YA): Approximately 10 contact hours.
You can input your contact hours using your YA login information.
Integral Yoga Teachers Association (IYTA) can provide you a CE certificate with your program's total contact hours for a $10 fee (free for IYTA members.) For more information, email ce@iyta.org.

International Association of Yoga Therapists (IAYT)

: Approved Professional Development (APD) course eligible for 8 hours of IAYT continuing education credits. (It is the students' responsibility to request a certificate of completion and submit all required documents, hours, syllabus, etc. on the IAYT website.)

Testimonials
You won't regret taking a class with Dr. Fishman. It will be one of your best classes ever. — Jeannie McCarron

Dr. Fishman's love for Yoga as well as his clear, knowledgeable presentation of difficult facts is invaluable. — Reba

Loren Fishman is a kind, knowledgeable and well-organized teacher. He presents material on the anatomy of Yoga that can rarely be found elsewhere. — Judith Ellis

This is the second webinar I have taken with Dr. Fishman. He has not disappointed. His knowledge knows no bounds. His background lends itself to Western and Eastern thought on health which he melds together beautifully. — Mary Pegues

Dr. Fishman is one of the few medical practitioners who does not use drugs as a first option for osteoporosis. He provides alternatives that will benefit the practitioner, and do no harm. — Claire Ervin Lee
Presenter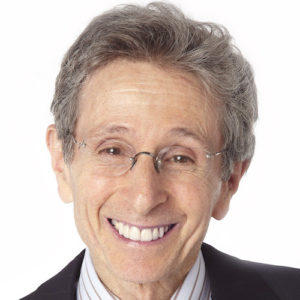 Loren M. Fishman, M.D., B.Phil. (Oxon.)
Dr. Fishman is Medical Director of Manhattan Physical Medicine and Rehabilitation in New York City, author of ten books and more than 90 academic articles, and a world-recognized pioneer in the use of Yoga in medical conditions and the treatment of lower back pain and piriformis syndrome. He spent three years in India before going to medical school and has used Yoga to reverse the deficits of rotator cuff syndrome, straighten the scoliotic spine, actually strengthen osteoporotic bones, and aid in medical conditions as diverse as insomnia, obesity, and restless leg syndrome. Other non-surgical interventions relieve plantar fasciitis, arrest the development…
Learn more about Loren M. Fishman, M.D., B.Phil. (Oxon.)