The Dharma of Aging – Online
with Joan Borysenko, Ph.D.
February 20, 2021
Come and learn the dharma (truth) of aging. Join the fabulous Dr. Joan Borysenko, a pioneer in mind-body health and human potential, for a shared journey into the practical wisdom of aging.
In this daylong online workshop, take a deep dive into:
BodyMind Magic: Explore the power of the mind over aging. Your beliefs about aging can actually turn back the clock!
Emotional Alchemy: The brain's negativity bias can be a downer. Learn some practical pick-me-ups based on positive psychology and the new field of self-directed neuroplasticity.
Spiritual Ripening: As our time on Planet Earth winds down, life seems increasingly precious. What is the wisdom you want to leave for others? And what will you take with you into the Great Unknown?
A delicious mix of lecture, meditation, and intimate conversation in small breakout groups, we will co-create a day of delight that nourishes body, mind, heart, and soul.
Live sessions with Joan on Saturday 11 am–1 pm, 2–3:30 pm, and 3:45–5:15 pm ET.
You will have access to the video recordings for 8 weeks after the program ends, until April 18.
In addition, you will have access to the Ashram's Live Hatha Yoga classes at 5 pm ET, recorded Ashram meditations, and an inspiring talk with Sri Swami Satchidananda. You will also have access to an online social community to connect and communicate with other participants about this course.
Continuing Education (CE) Opportunities
Testimonials
I enjoyed spending time with Joan Borysenko and receiving the lectures, meditation experiences, and tools that I can carry into my life. I was able to experience a deep connection with Joan. She has the ability to touch our hearts and souls in such a unique way. She is a brilliant, educated, and masterful speaker. Thank you for including her in your Yogaville Programs so that we can enjoy her teachings. — Joni Giconi

Joan was superlative. The Yogaville support team was superlative. The extras that came with the program from Yogaville were superlative. I am so glad that Yogaville is thriving in this way, and that I got to have such an intimate experience with a woman like Joan. — Susan Knight

I love hearing Joan speak. I always learn something new, feel inspired, and am fed with incredible energy and love. Wonderful!!! — Jan McMillan

Joan has a wealth of knowledge to share with the attendees and is a warm and engaging presence. — Past Participant
Presenter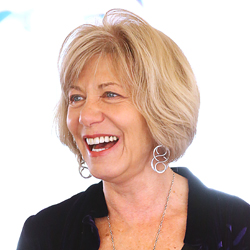 Joan Borysenko, Ph.D.
Joan Borysenko, Ph.D. is a world-renowned expert in the mind-body connection. A licensed psychologist and a Harvard-trained cell biologist, Joan synthesizes cutting-edge science with deep humanity. A New York Times bestselling author of 17 books and numerous audio programs for meditation and stress management, Joan's work has appeared in The Washington Post, The Wall Street Journal, on Public Television, and on many websites. Dr. Borysenko's warmth and credibility plus her lively sense of humor make her one the most popular and sought-after speakers in the fields of health, healing, and spirituality. Joan's work integrates science, positive psychology, spirituality, and epigenetics…
Learn more about Joan Borysenko, Ph.D.