Balancing Prana, Revitalizing Your Health – Online
with Margabandhu Martarano, E-RYT 500, B.A. and Amrita Sandra McLanahan, M.D.
December 19 - 20, 2020
Explore the five major types of prana and learn how subtle anatomy practices can rebuild and revitalize your health during this online workshop.
According to yogic philosophy, disease is an imbalance in the distribution of pranic energy (life force) in the body's system. There are five major types of prana in the subtle body, called prana vayus. These five prana vayus govern different areas of the body and have different movements and functions. When prana is functioning harmoniously, they promote the health and vitality of the body and mind.
The practices of Yoga, including pranayama (breathing techniques), mudra (gestures), and asana (yogic postures), can balance prana in the body. Join senior Integral Yoga teacher Margabandhu Martarano to learn how to work with each prana, their effect on the organs and glands, and the conditions that might appear when prana is out of balance. Dr. McLanahan will round out the program with practical information for the health and healing of the subtle body.
Live sessions on Saturday at 9:30–11 am and 2–3:30 pm and Sunday at 9–10:30 am ET.
You will have access to the video recordings for 8 weeks after the program ends, until February 14, 2021.
In addition, you will have access to the Ashram's Live Hatha Yoga classes at 5 pm ET, recorded Ashram meditations, and inspiring talk with Sri Swami Satchidananda. You will also have access to an online social community to connect and communicate with other participants about this course.
Continuing Education (CE) Opportunities
Testimonials
Such useful and inspiring knowledge! I would like to hear this information constantly. — Avi

Both presenters were wonderful and we enjoyed how accessible the information was. — Amber Kronberg

Dr. Amrita is a very knowledgeable and experienced healer who is also humble and loving. Great classes! I highly recommend it. — Joan Morris
Presenters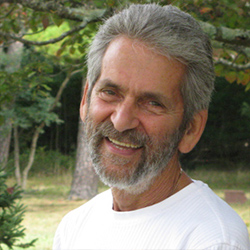 Margabandhu Martarano, E-RYT 500, B.A.
Margabandhu has served as director of the New Jersey Integral Yoga® Institute for 50 years. Margabandhu is a senior certified Integral Yoga instructor, proficient in all aspects of Yoga. He has a B.A. in education, is a master herbalist, and is certified in therapeutic acupressure massage and reflexology. Margabandhu is also the director of the Well Being Center in Verona, NJ, a holistic center specializing in all aspects of health and healing. He is the co-creator of the Yoga for Autism teacher training.
Learn more about Margabandhu Martarano, E-RYT 500, B.A.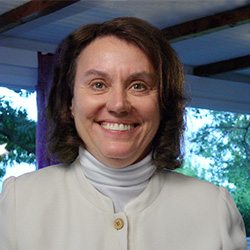 Amrita Sandra McLanahan, M.D.
Dr. McLanahan is a graduate with high honors of Swarthmore College, and she has an M.D. from Wayne University and a family practice specialty from the University of Massachusetts. For twenty years, she served as director of stress management for Dr. Dean Ornish's research, using Yoga and lifestyle changes to reverse heart disease and cancer. She now practices integrative medicine at Yogaville. Dr. McLanahan has made multiple study trips to India and Asia, where she visited centers that use Yoga and other natural means to prevent and treat disease. She is the co-author of the book, Surgery and Its Alternatives and…
Learn more about Amrita Sandra McLanahan, M.D.