Spiritual Experience: Where Ancient Wisdom Meets Modern Neuroscience – Online
with Joan Borysenko, Ph.D.
August 1 - 2, 2020
In this online workshop, you will be guided through fascinating lectures with Joan Borysenko that bring science and spirituality together in a whole new way. You will experience a variety of practices that are scientifically proven to enhance psychological wellbeing and cultivate spiritual experience.
Classic mystical states were defined by Dr. William James over a hundred years ago: brief interludes beyond time and space that feel realer than real: ineffable-impossible to put into words; imparting precious wisdom unavailable by other means; a gift of grace rather than a result of will.
Ancient meditation practices were devised to help people open the door a little wider to such experiences. Modern science shows how these practices work, when, and why to use them.
The new field of self-directed neuroplasticity provides simple tools through which temporary states of being can be strengthened and installed as more stable traits. We can all become happier, more present and loving, and less prone to hijack by our ego or worried mind.
Live sessions with Joan Borysenko will explore:
The neuroscience of spiritual states
Hamsa: Toward the experience of cosmic unity
Self-Directed Neuroplasticity: Creating the neural circuits of peace and freedom
Saturday at 11 am–1 pm and 2–3:30 pm
Sunday at 11 am–1 pm
All times in EDT
In addition, you will have access to the Ashram's Live Hatha Yoga classes at 5 pm, recorded Integral Yoga Hatha classes, meditations, and an inspirational talk. You will also have access to an online social community to connect and communicate with other participants about this course.
Testimonials
Joan has a giving spirit. I was blown away by her practical intelligence, her ability to make us think without pressure. This was just what I needed, and I didn't really know it! — Lourdes S.

Joan exceeded my expectations as a presenter—her openness, kindness, stories, friendliness. — Colleen Carrell

Any program with Joan is magical. Joan's warmth-vision-storytelling-wealth of knowledge crosses many areas. — Barbara Schwartzbach

Joan's authenticity was incredible. She is so beautiful on the inside and shares so much joy and humor with everyone she's around. It was an amazing experience. — Past Participant

Joan's wisdom and heartfelt storytelling are powerful sources of transformation. I feel inspired to make changes in my life. — Past Participant
Presenter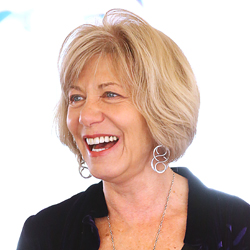 Joan Borysenko, Ph.D.
Joan Borysenko, Ph.D. is a world-renowned expert in the mind-body connection. A licensed psychologist and a Harvard-trained cell biologist, Joan synthesizes cutting-edge science with deep humanity. A New York Times bestselling author of 17 books and numerous audio programs for meditation and stress management, Joan's work has appeared in The Washington Post, The Wall Street Journal, on Public Television, and on many websites. Dr. Borysenko's warmth and credibility plus her lively sense of humor make her one the most popular and sought-after speakers in the fields of health, healing, and spirituality. Joan's work integrates science, positive psychology, spirituality, and epigenetics…
Learn more about Joan Borysenko, Ph.D.