Cultivating Radical Gratitude: Interplay and iRest Meditation
with Robin Carnes, E-RYT 500, C-IAYT, MBA
May 17 - 19, 2019
Gratitude is part of every spiritual tradition, and now modern science shows that it enhances every aspect of our health—physical, mental, and emotional. Not only that, but the most grateful people in the world are also the happiest.
In this workshop, we will explore various aspects of gratitude, its relationship to mindfulness practice, and the science behind it. Experience many specific gratitude practices, playful movement, and iRest meditation. You can grow your capacity to be grateful for almost everything in your life and your past—it just takes practice.
In this workshop, you will:
Receive an overview of the vast field of research on gratitude and its benefits
Learn a wide range of gratitude exercises and practices that improve your gratitude perspective
Experience guided iRest meditation practices oriented toward cultivating gratitude
Consider a wider and wider range of events, people, and circumstances you could feel grateful for
Experience Interplay™, a system of improvisational movement, story and sound practices that unlock creative wisdom of the body and create community.
This fun weekend could just radically change your life.
Continuing Education Opportunities
Testimonials
Very enlightening! Eye-opening! Robin was a wonderful instructor. I look forward to having another experience with her. Namaste. — Past Participant

Thank you, Robin, for the untold hours of love and devotion that have gone into developing your work and this class. The course was impeccably organized, packed with useful information, and extremely generous. — Past Participant

Robin was and is a wonderful teacher. I feel amazing—mind, body, and soul. Thank you. Thank you. Thank you! — Ginger Doughty
Presenter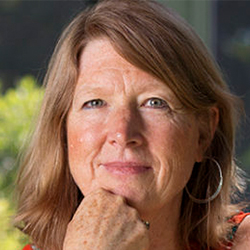 Robin Carnes, E-RYT 500, C-IAYT, MBA
Robin is well recognized as a pioneer and innovator in the field of mind-body therapies for trauma and related conditions. Her work has been featured in The Washington Post, Woman's Day Magazine, Yoga Journal, Army Magazine, The Huffington Post, Defense.gov, and Yoga International. She presents regularly at conferences and lectured at the National Defense University. Robin appears in the award-winning documentary, Escape Fire: The Fight to Rescue America's Healthcare. In 2013, The Smithsonian Institute recognized Robin for bringing Yoga and meditation to military communities. Since 2012, she has a private Yoga therapy practice, working mainly with civilians who suffer from…
Learn more about Robin Carnes, E-RYT 500, C-IAYT, MBA