Therapeutic Yoga and Mindfulness: Exploring Self-Care and Resiliency
with Shirley Telles, Ph.D., M.Phil. and M. Mala Cunningham, Ph.D., C-IAYT
January 25 - 27, 2019
Self-care and resiliency are important concepts for successfully navigating our lives. Therapeutic Yoga and mindfulness offer powerful tools for managing stress, trauma, relationships, work, and personal life. Using an integrative approach, this workshop will provide you with practical tools for increasing self-confidence, decreasing stress, self-regulating, dealing with adversity and disappointments, managing challenges, and successfully navigating into higher levels of self-care and resiliency.
This course provides:
An understanding of Integrative Medicine

A review of stress, neuroscience, and the mind
Insight into how the mind works and how a lack of self-care impacts on our neurobiology
Powerful tools and formulas for increasing self-care and resiliency
An overview of research supporting the powerful benefits of therapeutic Yoga and mindfulness
Experiential activities that support lectures
Gain a deeper understanding of the top ten traits that define emotionally resilient and successful individuals during this innovative workshop and learn powerful Yoga strategies for re-wiring the brain and your neurobiology. Come away with powerful take-home tools for improving the quality of your life. Dr. Telles is a world-renowned researcher in the area of Yoga and brings years of research-backed information into her lectures. Dr. Cunningham brings over 35 years of clinical application and academic acumen into her work with therapeutic Yoga and mindfulness. Together these two individuals will inspire you to move through stress and rewire negative patterns. Attend this informative course and break free from what is holding you back.
Continuing Education Opportunities
Yoga Alliance (YA):  Approximately 12 contact hours
Integral Yoga Teachers Association (IYTA) can provide you a CE certificate of your program's total contact hours. For more information, email [email protected]
Presenters
Shirley Telles, Ph.D., M.Phil.
Shirley has a degree in conventional medicine (MBBS) and a M.Phil. and Ph.D. in neurophysiology. Both her M.Phil. and Ph.D. theses focused on the effects of Yoga practice. Dr. Telles received a Fulbright fellowship in 1998 and in 2007 she received an Indian Council of Medical Research Center for Advanced Research to study meditation's effects through autonomic variables, evoked and event related potentials, polysomnography and fMRI. Dr. Telles has been the director of Patanjali Research Foundation, Haridwar, India, since 2007; www.patanjaliresearchfoundation.com. Dr. Telles has over 160 research papers cited in major databases and is an enthusiastic practitioner of Yoga.
Learn more about Shirley Telles, Ph.D., M.Phil.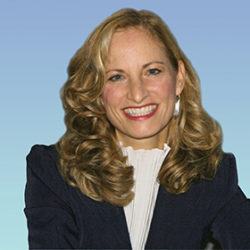 M. Mala Cunningham, Ph.D., C-IAYT
Mala Cunningham is a Counseling Psychologist and Certified Yoga Therapist in Charlottesville, VA. She is an Assistant Professor at the University of Virginia School of Nursing where she teaches courses in Foundations of Medical Yoga for Health Professionals. Dr. Cunningham is also the president of Positive Health Solutions and is the founder and director of Hospital Bed Yoga and the Cardiac Medical Yoga Teacher Training Program. She is also the co-director of Medical Yoga at the University of Virginia and is involved in several Yoga-based initiatives, including a research study exploring the impact of Medical Yoga on lupus patients. She…
Learn more about M. Mala Cunningham, Ph.D., C-IAYT