LifeForce Yoga Practitioner Training for Depression and Anxiety – Level 1
with Rose Kress, E-RYT 500, C-IAYT, LFYP-2, YACEP, Amy Weintraub, E-RYT 500, C-IAYT, MFA, YACEP and Rickie Simpson, Ph.D., APRN-CNS, E-RYT 200, C-IAYT
September 16 - 23, 2018
LifeForce Yoga® is an empowering, evidence-based Yoga protocol to help your students and clients focus, relax, and have greater access to their feelings. These strategies can safely release chronic physical tension and repressed emotion and are appropriate for a clinical setting. This training interweaves ancient yogic wisdom with current findings in neurobiology.
Through practice, discussion, and teaching demonstrations, you will:
Learn to tailor Yoga sessions for dysthymia (chronic depression), anxiety-based depression, PTSD, and bipolar disorder
Learn breathing and meditation practices for addressing dysthymia and anxiety-based depression
Explore somatic strategies to add to your clinical practice / Yoga classes that increase your clients' self-awareness, self-acceptance, self-esteem, and ability to cope
Discuss techniques that your clients and students can do at home
Training Information
Prerequisites
Please read Amy Weintraub's Yoga for Depression before the course.
Recommended reading: Amy Weintraub's Yoga Skills for Therapists.
Recommended practice: LifeForce Yoga CD/DVD series, including Breathe to Beat the Blues and LifeForce Yoga® to Beat the Blues Level 1 and Level 2.
Books are available for purchase online at Integral Yoga Distribution and will be at Sivananda Hall Gift Shop during the program.
Continuing Education Opportunities
Yoga Alliance (YA):  Approximately 66 contact hours
International Association of Yoga Therapists (IAYT): Approximately 66 contact hours
Integral Yoga Teachers Association (IYTA) can provide you a CE certificate of your program's total contact hours. For more information, email membership@iyta.org.
Testimonials
I utilize the LFY techniques in both a classroom setting and one-on-one environment. The skills have infused my teachings with compassion, mindfulness, and awareness. — Kat Larsen, CYT, LFYP

This program has changed so much—my self-image and my life. My own heart's desire is 100% clear. I gained tools to help myself and others to live life fully. — Marcia Siegel, Yoga teacher, therapist

I have found the LFYP training to be incredibly useful in giving people specific tools to use in maintaining physical, mental, emotional, and spiritual balance, and further opening their intuitive abilities. — Nancy Windheart, RYT-200, LFYP, Reiki Master, Animal communication teacher
Presenters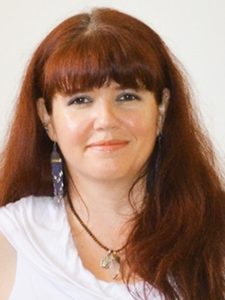 Rose Kress, E-RYT 500, C-IAYT, LFYP-2, YACEP
Rose,began practicing Yoga in 1994 and has been teaching Yoga since 2004, focusing on the therapeutic aspects of Yoga—for the body, mind, and soul. Rose teaches classes and workshops throughout the Tucson, AZ, area and has been blessed to teach at The Crossings in Austin, TX, at Yogaville in Buckingham, VA, at Kripalu in Lenox, MA, and at Sivananda Ashram in the Bahamas with the LifeForce Yoga Practitioner Training Program. She has also presented at a number of Yoga Festivals in Arizona. Rose integrates LifeForce Yoga techniques into therapeutic Yoga for back pain, cancer, pulmonary disease, structural wellness, and Yoga…
Learn more about Rose Kress, E-RYT 500, C-IAYT, LFYP-2, YACEP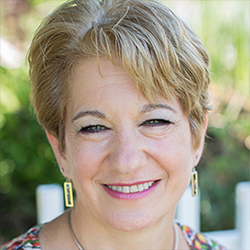 Rickie Simpson, Ph.D., APRN-CNS, E-RYT 200, C-IAYT
Rickie Simpson, Ph.D., APRN-CNS, C-IAYT, BCPCC, E-RYT 200, LFYP-2/Mentor, is a board-certified Psychiatric-Mental Health Clinical Nurse Specialist specializing in individual, couples, group, and family therapy. She integrates complementary methodologies and techniques to offer a highly personalized, faith-consistent approach tailored to each client. Dr. Simpson is certified as a Yoga therapist, a Coherence Therapist, an Imago Relationship Therapist, a Professional Christian Counselor, a LifeForce Yoga Practitioner 2/Mentor, a 200-hr Yoga teacher, a Phoenix Rising Yoga therapist, and a hypnotherapist. She belongs to the International Association of Practitioners of Encounter-centered Couples Therapy and is also one of the primary international investigators for evaluating…
Learn more about Rickie Simpson, Ph.D., APRN-CNS, E-RYT 200, C-IAYT