Yoga for Osteoporosis: Strong to the Bones
with Loren M. Fishman, M.D., B.Phil. (Oxon.) and Caryna Wong, RYT 200, B.S.
June 15 - 17, 2018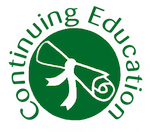 Osteoporosis and osteopenia affect more than 55 million Americans. Dr. Loren Fishman, an Oxford graduate and lifelong yogi, together with Caryna Wong, RYT 200, teach powerful, safe, and proven methods for reversing and avoiding osteoporosis and osteopenia.
Learn how to use Yoga effectively to increase bone density. You will discover what types of Yoga build bone as well as the proper form of practice in order to maximize results and avoid injuries. Yoga has been shown to improve balance, strength, flexibility, and range of motion, which help reduce the risk of falling and are valuable assets in themselves.
This course, consisting of 50% lecture and 50% practice, is appropriate for anyone with bone density concerns as well as anyone looking to prevent future issues. All levels are welcome. Modifications for beginner and intermediate practitioners will be provided in order to help you advance your practice.
In an 8-year international study and a 2-year pilot study, Dr. Fishman demonstrated that daily practice of a simple series of 12 poses reliably adds bone mineral density to people of any age, whether they currently have bone-thinning or not. Both studies were published and peer-reviewed. In over 100,000 hours of practice, no fractures or other serious injuries have occurred.
This experiential course focuses on ways that people with or without bone loss can heal themselves, with low risk of harm.
Read Dr. Loren's featured article in the Yoga Journal – This 12-Minute Yoga Sequence Is Backed by Science to Strengthen Your Bones
Continuing Education Opportunities
Yoga Alliance (YA):  Approximately 12 contact hours
Integral Yoga Teachers Association (IYTA) can provide you a CE certificate of your program's total contact hours. For more information, email

[email protected]

.
Testimonials
Balance is the word here. There was no indoctrination or proselytism, just lots of knowledge and wisdom. Great for all ages, ethnicities, all walks of life. — Pierre Constans

The program was excellent and extensive—totally loaded with good info! — Past Participant

Dr. Fishman and Caryna are extremely knowledgeable and intent on being helpful. There was lots of one-on-one! — Past Participant
Presenters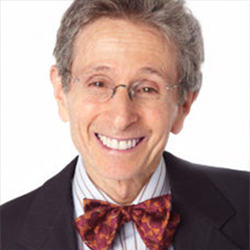 Loren M. Fishman, M.D., B.Phil. (Oxon.)
Dr. Fishman is Medical Director of Manhattan Physical Medicine and Rehabilitation in New York City, author of ten books and more than 90 academic articles, and a world-recognized pioneer in the use of Yoga in medical conditions and the treatment of lower back pain and piriformis syndrome. He spent three years in India before going to medical school and has used Yoga to reverse the deficits of rotator cuff syndrome, straighten the scoliotic spine, actually strengthen osteoporotic bones, and aid in medical conditions as diverse as insomnia, obesity, and restless leg syndrome. Other non-surgical interventions relieve plantar fasciitis, arrest the development…
Learn more about Loren M. Fishman, M.D., B.Phil. (Oxon.)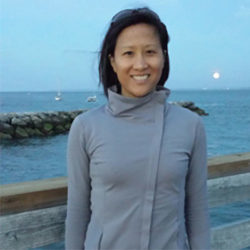 Caryna Wong, RYT 200, B.S.
Caryna has worked and studied with Dr. Fishman for over 6 years. Her 15 years in IT manifests itself in her analytical and structured approach to helping students progress through their practice. She utilizes various types of Yoga in order to help achieve results, including Hatha, Vinyasa, Aerial, and Restorative.
Learn more about Caryna Wong, RYT 200, B.S.