Meditation for Everyone
with Rev. Sumati Govinda Steinberg, RN, BSN, E-RYT 500, C-IAYT
June 8 - 10, 2018
Would you like to try meditation, but you're not sure where to start? Join us for a weekend of lighthearted and joyful practice aimed at developing and expanding your meditation experience.
In this meditation workshop, you will:
Learn simple and time-tested techniques to help you develop a regular and enjoyable daily practice routine
Try several different types of meditation and choose the one that best suits your personality, taste, temperament, and lifestyle
Meditate in a variety of settings and become aware of how your environment affects your experience
Discover the spiritual, psychological, and medical benefits of meditation
Learn how neuroscience supports the ancient practice of meditation
Time will be allotted for group meditation practices and space will be available for questions and answers. If you are really inspired, you will also have the opportunity for private meditation coaching (available for an additional fee).
This is the perfect weekend for anyone who is new to or has never tried meditation. Come experience the peace and joy of meditation. Hope to see you there!
Testimonials
Sumati was such a pleasure to learn from. She is a light in the classroom, a light as a person, and she lives what she teaches… She is great!! — Alicia B.
I love how she weaves the wisdom of the ancients into her everyday conversations, not in a heavy-handed way, but off-the-cuff, as if she has known these sacred truths forever.  Sumati is a gem! — Meera Kerr, Owner of Big Yoga
[Sumati] is a cheerful example of generosity in service to her family, the residents and guests at Yogaville, and the surrounding community. She has studied the teachings of Integral Yoga since her childhood, and integrated them in her life in times of joy and challenge. She teaches from that authentic place of wisdom. — Swami Vidyananda
Presenter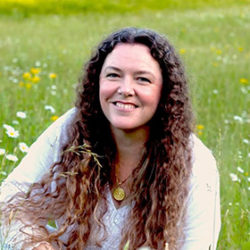 Rev. Sumati Govinda Steinberg, RN, BSN, E-RYT 500, C-IAYT
Reverend Sumati Govinda was born with an intense desire to realize her true nature, a desire that was nurtured by growing up in Satchidananda Ashram–Yogaville.  Drawn to meditation, she began practicing with her father around 2 years old.  Before she entered kindergarten, her passion for the Yoga Sutras of Patanjali was ignited.  She solidified her path by receiving mantra initiation in 1979 from her guru Sri Swami Satchidananda.  Sumati maintains a healthy balance of worldly and spiritual life. She is a Certified Yoga Therapist and an Integral Yoga® Interfaith Minister, and she holds a bachelor's degree in Nursing. Sumati and her…
Learn more about Rev. Sumati Govinda Steinberg, RN, BSN, E-RYT 500, C-IAYT