Yoga Nidra Training and Certification – Level 1
with Julie Lusk, E-RYT 500, M.Ed.
November 9 - 14, 2018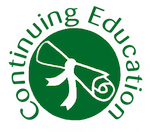 Yoga Nidra means "yogic sleep."  It's a comprehensive practice for going far beyond deep relaxation to a place of natural peace and quiet that is tremendously healing for the body, mind, and spirit.
Attending this Yoga Nidra training will give you the tools and resources needed to:
Lead others effectivelyInstruct you in how to avoid dangerous pitfalls
Lead your clients and students to feel centered and heighten body-mind awareness
Help them to increase relaxation, make positive behavioral changes, heal emotional and physical upsets, and enhance self-understanding
Create a deeply meditative state that reliably reveals and awakens an inner reservoir of intuitive understanding and unconditional joy
Handle stress and tension in the short term and for the long run
This training is appropriate for Yoga teachers, therapists, healthcare professionals, pastors, and other helping professionals. You do not have to be a Yoga teacher to do this training.
Yoga Nidra takes people deep into themselves to a place of spirit and inner healing. It is fundamental to a complete Yoga session and can also be done as a complete practice on its own. Since Yoga Nidra is so powerful, it is critical that it is done correctly.
The weekend workshop, November 9–11, 2018, is part of this training.
Presenter Interview
Training Information
Level 1 Objectives
Learn the essential principles, practices, and benefits of Yoga Nidra and why Yoga Nidra matters
Understand Yoga Nidra's heritage and its ties to Yoga and contemporary science
Understand the benefits, risks, and ethics of leading Yoga Nidra
Develop the five sequential levels of relaxation, their distinguishing characteristics, their benefits, and how to experience each one
Learn how to help others experience progressive levels of awareness that correspond to the layers of one's self (koshas) that conceals one's true Self
Learn to lead relaxation techniques, specialized breathing methods, guided imagery, mindfulness, and other mind-body techniques used in Yoga Nidra
How to help clients develop positive, personal characteristics and bring a meaningful purpose to one's life by setting and using a self-selected resolve (sankalpa) during certain stages of Yoga Nidra
Learn how to create the right atmosphere with music and sound
Be equipped at handling distractions
Develop voice quality, wording, sequencing, timing, and pacing
Experience Yoga Nidra first-hand and receive its benefits personally
Practice leading others to gain the skills needed for your classes, clients, and students
Get your questions answered
Prerequisites
None.
Textbook: Yoga Nidra for Complete Relaxation & Stress Relief by Julie Lusk. New Harbinger Publications, 2015.
If you don't have this book already, you may purchase it at your arrival or click here Yoga Nidra Book.
Additional training materials will be provided.
Continuing Education Opportunity
Yoga Alliance (YA): Approximately 40 training hours
Integral Yoga Teachers Association (IYTA) can provide you a CE certificate of your program's total contact hours. For more information, email [email protected]
Upon completion of Level 1 training, graduates will:
Be able to teach Yoga Nidra in group and private settings
Use Yoga Nidra for personal self-care
Have an understanding of the principles and practices of Yoga Nidra and its uses and benefits
Receive a certificate of completion of the training
Approximately 40 CE hours through Yoga Alliance
Testimonials
I am a registered nurse and I came to Yoga Nidra teacher training to learn how I can help people with stress reduction. I learned a lot more in the process: I found a wealth of support and information that went beyond my initial goal and gave me clarity and direction in my personal life. — Neli Ramirez, 2017 Participant

This was more than just a class. It was a life-changing experience that will stay with me in my teaching and personal practice. — Nancy McMahon, 2017 Participant

Julie Lusk is an amazing presenter, very clever, always to-the-point. She provided a lot of interesting information and gave us a lot of time to practice. — Ilona  Pisarelu, 2017 Participant
Teacher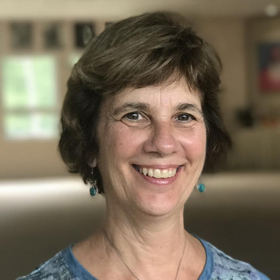 Julie Lusk, E-RYT 500, M.Ed.
Julie has over 35 years of expertise in stress relief, Yoga, relaxation training, guided imagery, and meditation as an international author, recording artist, and workshop leader. Julie is the author of Yoga Nidra for Complete Relaxation and Stress Relief, Yoga Meditations, two volumes of 30 Scripts for Relaxation, Imagery, and Inner Healing, and Desktop Yoga®. Her CDs include Wholesome Relaxation, Power of Presence, Blue Moon Rising, and many others. The retreats, trainings, and seminars she presents are relaxing, reflective, and revitalizing. She is talented in bringing the best out in others through her depth of knowledge, natural lightheartedness, and caring…
Learn more about Julie Lusk, E-RYT 500, M.Ed.