Yoga Nidra for Complete Relaxation and Stress Relief
with Julie Lusk, E-RYT 500, M.Ed.
November 9 - 11, 2018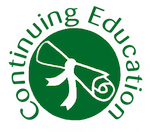 Yoga Nidra means "yogic sleep." It is a comprehensive practice for going far beyond deep relaxation to a place of natural peace and quiet that is tremendously healing for the body, mind, and spirit.
It reliably reveals and awakens your inner reservoir of intuitive understanding and unconditional joy.
During this Yoga Nidra workshop, you will learn to combine:
Progressive relaxation skills
Specialized breathing techniques
Guided imagery
Mindfulness to easily create a deep meditative state
Unique skills for handling stress and tension in the short-term and for the long run
Join in and learn the essential principles and practices of Yoga Nidra and why it matters. Practice sensory withdrawal (pratyahara) to experience six amazing levels of relaxation to replenish your energy and activate creativity and intuition. You will receive guidance for safely and effortlessly experiencing uplifting levels of consciousness. Doing this makes it completely possible to clear out useless habits and bring about positive and permanent changes in your personality and life by using a sankalpa (special, self-selected resolve) during certain stages. Feeling these potent phases of awareness also explain why one hour of practice is equal to four hours of sleep. It's gratifying and exhilarating.
You will feel replenished and gain realistic strategies to bring all this home with you.
You may also choose to take the 5-Day Yoga Nidra Certification–Level 1, November 9–13, 2018.
Testimonials
This was more than just a class. It was a life-changing experience that will stay with me in my teaching and personal practice. — Nancy McMahon, 2017 Participant

Julie Lusk is an amazing presenter, very clever, always to-the-point. She provided a lot of interesting information and gave us a lot of time to practice. — Ilona Pisarelu, 2017 Participant
Teacher
Julie Lusk, E-RYT 500, M.Ed.
Julie has over 35 years of expertise in stress relief, Yoga, relaxation training, guided imagery, and meditation as an international author, recording artist, and workshop leader. Julie is the author of Yoga Nidra for Complete Relaxation and Stress Relief, Yoga Meditations, two volumes of 30 Scripts for Relaxation, Imagery, and Inner Healing, and Desktop Yoga®. Her CDs include Wholesome Relaxation, Power of Presence, Blue Moon Rising, and many others. The retreats, trainings, and seminars she presents are relaxing, reflective, and revitalizing. She is talented in bringing the best out in others through her depth of knowledge, natural lightheartedness, and caring…
Learn more about Julie Lusk, E-RYT 500, M.Ed.