Therapeutic Medical Yoga: Learn and Restore
with Amrita Sandra McLanahan, M.D., Dilip Sarkar, M.D., FACS, CAP, C-IAYT and M. Mala Cunningham,Ph.D., C-IAYT
October 13 - 15, 2017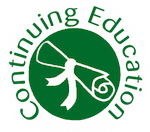 This course will introduce health professionals to a bio-psycho-social-spiritual model of care for patients. Explore the field of mind-body medicine and medical Yoga through mindfulness meditation, stress management, guided imagery, and breathing strategies.
Learn how to assist patients in decreasing the stress response and how to use Yoga to improve flexibility, balance, and exercise capacity for patients. This workshop will introduce you to the clinical applications of medical Yoga and the philosophical basis of health promotion and disease management from this model.
Course objectives include:
An overview of Neuroscience and Mind-Body Medicine
An understanding of the role of emotions and psychophysiological stress and on health and disease
A review of the theory and clinical application of medical Yoga
An understanding of how to implement Yoga-based clinical interventions
Didactic and experiential activities in medical Yoga
This workshop is designed for both healthcare and allied health professionals to allow them to experience and learn about the benefits of Therapeutic Medical Yoga.
Training Information
Prerequisites
None.
Continuing Education Opportunities
Yoga Alliance (YA):  Approximately 12 contact hours
Healthcare and Related Disciplines: Although CMEs are not offered, a certificate documenting CE hours may be available for your discipline. Please contact [email protected] for details.
Testimonials
Dr. Amrita is my FAVORITE presenter… She is SO full of knowledge and understanding. I could listen to her for hours and hours!! Her sense of humor is a bonus!! — Gigi

Mala was a wonderful, open, sharing soul. Thank you. — Shannon Krammes
Teachers
Amrita Sandra McLanahan, M.D.
Dr. McLanahan is a graduate with High Honors of Swarthmore College, and she has an M.D. degree from Wayne University and a Family Practice Specialty from the University of Massachusetts. For twenty years, she served as director of Stress Management for Dr. Dean Ornish's research using Yoga and lifestyle changes to reverse heart disease and cancer. She now practices Integrative Medicine at Yogaville. Dr. McLanahan has made multiple study trips to India and Asia, where she visited centers that use Yoga and other natural means to prevent and treat disease. She is the co-author of the book, Surgery and Its Alternatives…
Learn more about Amrita Sandra McLanahan, M.D.
Dilip Sarkar, M.D., FACS, CAP, C-IAYT
Dr. Sarkar, a retired vascular surgeon turned Yoga Therapist and Certified Ayurveda Practitioner, teaches Yoga Therapy both nationally and internationally to health care providers, with a focus on integrating yogic wisdom and the science of conventional medicine. He started the first category one ACCME-approved CME course in the US for physicians: Yoga Therapy for Medical Professionals. His primary teaching is in Yoga Therapy, Mind/Body connection, Ayurvedic philosophy, Integrative Nutrition, and Integrative Medicine. He serves on several local and national healthcare boards as: past President of the Board for the American Heart Association, Hampton Roads Chapter, VA; President of the International…
Learn more about Dilip Sarkar, M.D., FACS, CAP, C-IAYT
M. Mala Cunningham,Ph.D., C-IAYT
Dr. M. Mala Cunningham is a Certified Yoga Therapist and a Counseling Psychologist in private practice in Charlottesville, VA. She is a Clinical Assistant Professor at the University of Virginia (UVA) School of Nursing where she teaches the courses in Foundations of Medical Yoga for Health Professionals. Dr. Cunningham is also the president of Positive Health Solutions and is the founder and director of the Cardiac Medical Yoga Teacher Training Program. Dr. Cunningham is the co-director of Medical Yoga at UVA and is involved in several Yoga-based initiatives at UVA, including a research study exploring the impact of Medical Yoga…
Learn more about M. Mala Cunningham,Ph.D., C-IAYT