Meditation Teacher Training
with Swami Karunananda, E-RYT 500
May 30 - June 11, 2017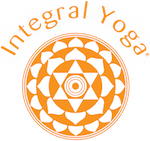 The curriculum includes:
Theory of meditation

Principal techniques of meditation, including mantra, witnessing, Self-inquiry, visualization, and prayer

Relationship of

asana

and

pranayama

to meditation

Overcoming obstacles to meditation practice

Integrating meditation into daily life

Leading guided meditations
Y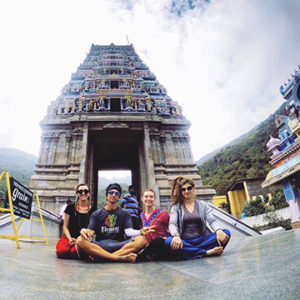 ou will develop a personal practice plan and will emerge with the knowledge, skill, and confidence to teach a six-week course, as well as comprehensive meditation workshops. In a world that is so much in need of peace, meditation is a time-honored practice that will empower you—and your students—to discover the peace within.
---
Registration begins at 10 am
Program begins at 2:30 pm and ends at 2 pm
If taking Meditation Teacher Training and Integral Yoga Pranayama Teacher Training in succession, you will receive a 10% discount on both programs' tuition
---
Training Information
Prerequisites
The course is available to certified Yoga instructors of all traditions who have had a regular daily meditation practice for at least six months. We recommend that all students not trained through Integral Yoga (IY) familiarize themselves with the IY method of teaching Hatha Yoga by taking classes at an IY Institute or from an IY teacher.
Information on Integral Yoga teachers in your area can be obtained from the online Teachers Directory at www.integralyoga.org/directory or by contacting the Integral Yoga Teachers Association at 434.969.3121, ext. 177.
If live classes are not possible, you may purchase and practice with the DVD Yoga with a Master from the Integral Yoga Multimedia Centre (Shakticom) at www.shakticom.org; Tel: 434.969.1347. Also recommended is the Guided Relaxation CD by Sri Swami Satchidananda.
Continuing Education
Although we do not yet offer formal Continuing Education Units, the IYTA can provide a CE certificate that documents your attendance and the number of hours your program includes.
Contact hours: Approximately 104
Total training hours: Approximately 104
Teacher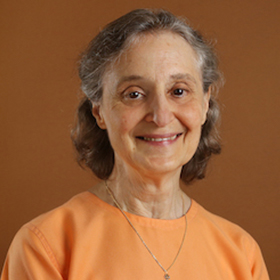 Swami Karunananda, E-RYT 500
Swami Karunananda, is a senior disciple of Sri Swami Satchidananda. In 1975, she was ordained as a monk into the Holy Order of Sannyas. She has had over 40 years experience teaching all aspects of Yoga and specializes now in workshops, retreats, and teacher training programs that focus on the science of meditation, the philosophy of Yoga, personal transformation, and Yoga breathing techniques for better health and wellbeing. She developed, and for over 25 years has taught, the Integral Yoga Teacher Training programs in Raja Yoga and in Meditation. Swami Karunananda served as president of Satchidananda Ashram–Yogaville in Virginia and…
Learn more about Swami Karunananda, E-RYT 500