Yoga Vacation in Guatemala
with Swami Asokananda, E-RYT 500 and Ram Wiener, E-RYT 500
February 10 - 17, 2024
Discover the breathtaking vistas of cobalt-blue Lake Atitlan uniquely surrounded by some of Guatemala's largest volcanoes. Join us for a Yoga vacation in Guatemala and watch your workday blues vanish into thin air.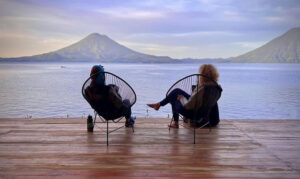 You will stay at a beautiful hotel and retreat center, Villa Sumaya, situated on the picturesque shore of Lake Atitlan. It has an uninterrupted vista, punctuated only by a skyline of three perfect volcanoes. Here, you can relax and experience an ideal place for people in search of rest, reflection, and ageless natural beauty. This unpretentious, thatched-roof complex has comfortable rooms and bungalows, spacious gardens, a restaurant, and a beautiful facility for Hatha Yoga classes, meditations and retreats.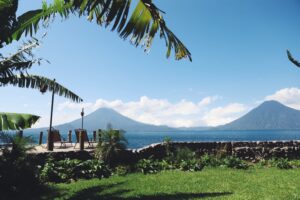 The restaurant, with a stunning view of the lake, offers a culinary-conscious menu for vegetarians. A nutritious, eclectic blend of local and international cuisine, created from Guatemala's cornucopia of fruits and vegetables, is available three times a day. Baked goods are produced daily.
Our daily schedule will include:
Meditations
Two Hatha Yoga classes per day
Presentations from our featured senior presenters
Plenty of free time to swim, sunbathe, go for walks, simply relax, and get to know your fellow travelers
We will plan some trips outside of Lake Atitlan for those interested.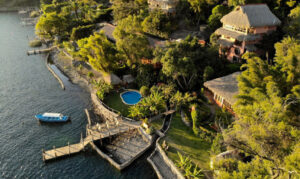 Testimonials
One of the best vacations ever. The quality and organization of outings were excellent; hotel, food, classes, and evening programs were top notch! An outstanding week. — Past Participant

Grateful to share this beautiful experience in the company of blessed yogis. — May C.

Swami Asokananda is so knowledgeable and willing to share with honesty. It's always a pleasure to hear him speak. — Devi Peterson

Ram has great knowledge, understanding and is very supportive. Very motivating and positive person. Makes things very simple and easy to understand. Thank you. — Shoba
Presenters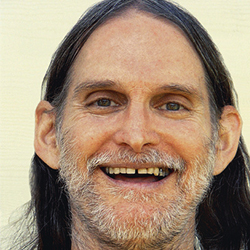 Swami Asokananda, E-RYT 500
Swami Asokananda, a monk since 1975, is one of Integral Yoga's® (IY) foremost teachers—known for his warmth, intelligence, and good humor. His teaching comes out of his own practice and experience while absorbing the wisdom of his Guru, Sri Swami Satchidananda. While he enjoys sharing the practical wisdom of yogic philosophy (especially the great Indian scripture, the Bhagavad Gita), he also loves his practice of Hatha Yoga. He is one of Yogaville's primary instructors for Intermediate and Advanced Hatha Yoga Teacher Trainings. He presently serves as president of the IY Institute in New York City. Before this position, he served…
Learn more about Swami Asokananda, E-RYT 500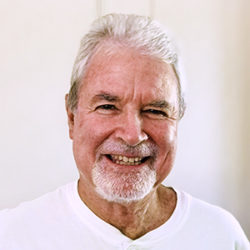 Ram Wiener, E-RYT 500
Ram Wiener is one of the foremost administrators and teachers at Yogaville. He is the President of Integral Yoga Natural Foods, and served as Vice President of Satchidananda Ashram for over 30 years. He is a 200-hr Integral Hatha Yoga Teacher Trainer. Ram is a native of Central America, and is fluent in Spanish, French, Portuguese, and English. He has organized many successful and fun tours to Italy, Mexico, Guatemala, El Salvador, Costa Rica, Peru, Puerto Rico, Nicaragua, Alaska, Greece, and Egypt.
Learn more about Ram Wiener, E-RYT 500