Discover Egypt: 9-Day Cairo & Nile Cruise Vacation
with Ram Wiener, E-RYT 500, Swami Divyananda Ma, E-RYT 500 and Ishwara Aref
February 7 - 15, 2023
Tour is full, please join the waitlist
Egypt, home to one of humanity's greatest ancient civilizations with its divine Pharaohs and pantheon of deities, is ready to show you its treasures. Come and experience the mystique of Egypt at the Great Pyramids of Giza and the Valley of the Kings at Luxor. See the many facets of Cairo while touring through the bustling metropolis and cruise luxuriously down the mighty Nile through a beautiful river scenery. Discover Egypt and its incredibly rich culture in style and let yourself be charmed by its people on this journey through the land of Pharaohs, offering authentic insight into this unique country. Travel to mesmerizing Egypt and get ready to be enchanted.
Trip Itinerary
Meals Included: Breakfast (B), Lunch (L), Dinner (D). If not indicated, you will be responsible for providing your own meal on that day.
Day 1 – Feb. 07:
Greet at Cairo International airport. Assistance through immigration, passport control and customs. Transfer to hotel (D)

Day 2 – Feb. 08:
Morning Orientation and in the afternoon visit the Egyptian Museum and Evening visit to the historic Al- Muizz Street. (B, L)

Day 3 – Feb. 09:
Visit Sakkara, followed by an Egyptian home hosted lunch. Visit Pyramids of Gisa, Sphinx, and Valley Temple. Complimentary camel ride. (B,L)

Day 4 – Feb. 10:
Fly to Aswan, transfer to your Nile Cruise – Embarkation – Visit the Granite Quarries, the Temple of Philae, and the Nubian Village by motor boat during sunset. (B, L, D)

Day 5 – Feb. 11:
Sail to Kom Ombo (usually around 7 or 8 am) and visit the Temple shared by two gods Sobek and Haeroris – Sail to Edfu and then visit Horus Temple (B, L, D)

Day 6 – Feb. 12:
Sail to Luxor – Visit the West Bank (Valley of the Kings, Temple of Queen Hatshepsut and Memnon). In the evening visit Luxor temple. (B, L, D)

Day 7 – Feb. 13:
Disembarkation Nile Cruise. Drive from Luxor to Abydos, visit the temple of Abydos. Drive to Dendara and visit Dendara's temple. Drive back to Luxor and check into hotel. Overnight in hotel. (B, L, D)

Day 8 – Feb. 14:
Optional Hot Air Balloon. Checkout of hotel, visit Karnak temple and fly back to Cairo. Overnight in Le Meridien Cairo airport hotel. (B, L, D)

Day 9 – Feb. 15:
Transfer to Cairo airport for your final departure (B)
Integral Yoga Lifestyle: Participants on this Integral Yoga tour are expected to follow a vegetarian diet. Alcohol, smoking, or recreational drugs are not permitted.
Presenters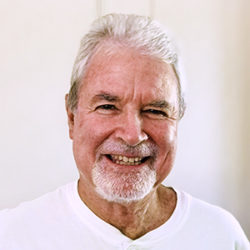 Ram Wiener, E-RYT 500
Ram Wiener is one of the foremost administrators and teachers at Yogaville. He is the President of Integral Yoga Natural Foods, and served as Vice President of Satchidananda Ashram for over 30 years. He is a 200-hr Integral Hatha Yoga Teacher Trainer. Ram is a native of Central America, and is fluent in Spanish, French, Portuguese, and English. He has organized many successful and fun tours to Italy, Mexico, Guatemala, El Salvador, Costa Rica, Peru, Puerto Rico, Nicaragua, Alaska, Greece, and Egypt.
Learn more about Ram Wiener, E-RYT 500
Swami Divyananda Ma, E-RYT 500
Swami Divyananda Ma, E-RYT 500, has had a wealth of experience teaching Integral Yoga around the world since 1973. She has taught at corporations, universities, the Commonwealth Cancer Center, and for the Dr. Dean Ornish Reversing Heart Disease programs. She has also served as one of Integral Yoga's Basic Hatha teacher trainers. Swami Divyananda Ma took monastic vows in 1975 from the great saint and yogi, Sri Swami Satchidananda. Over the years she has served as the director of the Integral Yoga Institutes in Los Angeles, San Francisco, and as Ashram Manager at Yogaville. She also served for ten years…
Learn more about Swami Divyananda Ma, E-RYT 500
Ishwara Aref
Ishwara Ehab Aref was born in Cairo, Egypt, and worked as a professional dancer for 16 years at the Cairo Opera House. He moved to New York in 2000 and was introduced to the Integral Yoga sangha in 2004. In 2006 he attended a meditation workshop at Integral Yoga Institute New York that changed his life. In 2019 he moved to Yogaville, Virginia, and was certified as an Integral Yoga teacher. Ishwara then took residency at Integral Yoga Institute San Francisco. Because of his background in computer graphics, video, and photography, he started producing marketing content and graphics to help…
Learn more about Ishwara Aref