Deepening Your Relationship: Enhance Connection and Resonance — A Yoga Therapy Workshop
with Michael Lee, E-RYT 500, C-IAYT, Dip.Soc.Sci, Dip.T., M.A.
September 13 - 15, 2024
Come together to strengthen your relationship with yourself and/or intimate partner during this weekend yoga therapy workshop. Move through common obstacles that block your ability to connect deeply with others by engaging in embodied partner work and yogic practices to enhance inner and interpersonal connections.
During this weekend retreat you will learn how to appreciate the differences and embrace the uniqueness of yourself and/or partner. Experience profound empathetic listening and other tools to help you stay grounded in the present moment.
With so much of our time now being drawn to the external world the time and quality of our connections have diminished. The surgeon-general of the United States recently termed it a "pandemic of loneliness".
For thousands of years the yogi's have taught us our to connect deeply with ourselves. Their practices are easily extended to self and "other" and that's what we'll be diving into in this this fun, engaging, and often profoundly insightful workshop.
Please note this program is thoughtfully designed primarily for couples and is open to individuals who are ready to enrich their relationships, forge deeper connections and nurture trust and acceptance.
Testimonials
"To work with Michael Lee is a true gift of self-exploration with a steady guide who sees you, hears you, supports you, and is real with you. The time, truth, and energy Michael gives to his life's work are shown through the way he chooses to live his life. It beams through in the dynamic space he is able to hold when teaching." – Katie Olsen

"I honestly thought I had resolved my past experiences through cognitive therapy and didn't realize what was still living in my body. I'm so grateful to Michael Lee and his practices for helping me grow in my awareness of what my body is holding onto and for creating a place where I can compassionately accept all that I am and all that I bring into each moment. Nothing to fix! – Petra

"I have a visceral feeling of how this work has transformed me – a better understanding of my "self" and how all wisdom and answers are within me. " – Ayano Atsumi

"This is life-changing work. I now know how to authentically live where I stand and thrive." – Darren Williams
Presenter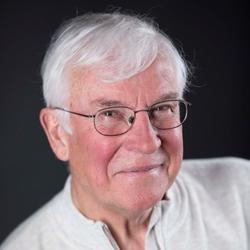 Michael Lee, E-RYT 500, C-IAYT, Dip.Soc.Sci, Dip.T., M.A.
Michael is a master educator with 50 years of teaching experience. He founded Phoenix Rising Yoga Therapy in 1985 after many years of deep Yoga practice and work in the areas of personal growth and transformation. Michael is the author of two books: Phoenix Rising Yoga Therapy—Bridge from Body to Soul and Turn Stress Into Bliss. He is also a contributing author to the American Psychological Association published book, Beyond Talk Therapy: Using Movement and Expressive Techniques in Clinical Practice. In 2016, Michael was a keynote speaker at the Symposium on Yoga Therapy and Research (SYTAR) for the International Association…
Learn more about Michael Lee, E-RYT 500, C-IAYT, Dip.Soc.Sci, Dip.T., M.A.