Pamela Stokes Eggleston, MBA, E-RYT 500, YACEP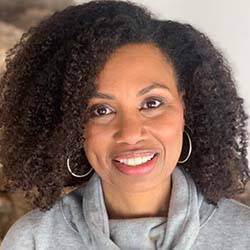 Pamela is the founder and director of Yoga2Sleep, co-founder of Retreat to Spirit, and adjunct professor/Yoga Therapy clinic supervisor at Maryland University of Integrative Health. She is a certified yoga therapist and meditation teacher with specialized certifications in plant-based nutrition, cognitive behavioral therapy for insomnia (CBT-I), and trauma-informed Yoga to work with service members, veterans, their caregivers, and insomnia sufferers. Previously serving as co-executive director of the Yoga Service Council, she cultivated financial resilience and strategic partnerships for the nonprofit organization. An avid yogini for over 20 years, Pamela was motivated to begin her teaching journey when she realized that Yoga helped her sleep, decreased her insomnia, and reduced her knee osteoarthritis pain.
Pamela has an MS in Yoga Therapy from Maryland University of Integrative Health and an MBA from University of Maryland University College. She served as president of the UMUC Alumni Association. In addition, she is a contributing editor of Best Practices for Yoga with Veterans (YSC/Omega, 2016), researcher/author of Yoga Therapy as a Complementary Modality for Female Veteran Caregivers with Traumatic Stress: A Case Study (Maryland University of Integrative Health, March 2018), and Addressing Multiple Sclerosis Symptoms: A Yoga Therapy Case Study (Maryland University of Integrative Health, June 2019).
An accomplished consultant, advisor, published author, and national speaker, Pamela has worked for numerous agencies including the Substance Abuse and Mental Health Services Administration, the Veterans Administration, the Department of Labor, as a Yoga Therapy intern for Johns Hopkins Medical Center, and as an advisor on Congress-supported publications centering on substance abuse, mental health, criminal justice, and military and veteran family matters. Her work and writings have been featured in Yoga Therapy Today, Gaiam, Military Spouse Magazine, Yoga Journal, Mantra Yoga and Health, Essence, The Huffington Post, and on The Ellen DeGeneres Show and MSNBC.
Events with Pamela Stokes Eggleston, MBA, E-RYT 500, YACEP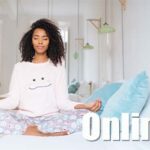 Yoga2Sleep: Relax and Fall Asleep Naturally – Online
April 12 - 26, 2023
Wednesdays: Apr. 12, 19, and 26 In this online workshop, release stress, tension, and overwhelm with Yoga2Sleep, a Yoga therapy workshop designed to support a better quality of sleep. This workshop includes personal assessment, pranayama (breathing exercises), meditation, Restorative Yoga, Yoga Nidra (yogic sleep), and journaling. Yoga2Sleep uses scientific research in combination with ancient, traditional yogic practices to empower you to achieve better sleep for your best life. Sleep is an integral function of the parasympathetic (rest and digest) nervous system. When we don't get enough sleep, our bodies, brains, and emotions suffer. There is good evidence that cognitive and/or…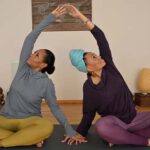 Trauma-Conscious Yoga Training
November 8 - 12, 2023
Modern studio spaces and Yoga practices can trigger those who have experienced trauma in their lives. While the Western lens of Yoga is asana-based, focuses on performance, and promotes the Yoga industrial complex, this approach to trauma-conscious Yoga is steeped in cultural sensitivity, compassion, and knowledge of the nervous system and brain as they relate to trauma. It is important for anyone who is offering yogic practices as a teacher and/or business to be conscious of the entire spectrum of trauma in order to create a space for reduction of harm and re-traumatization, balanced with healing and transformation. The Trauma-Conscious…