Yoga Nidra Training and Certification LEVEL 1 – Online
with Julie Lusk, E-RYT 500, M.Ed.
February 3 - 26, 2022
Thursdays and Saturdays: Feb. 3, 5, 10, 12, 17, 19, 24, and 26
For everyone, especially Yoga teachers and health professionals
Yoga Nidra Training Level 1 will give you the tools and resources needed to lead others effectively in Yoga Nidra. Gain the know-how and confidence needed to offer Yoga Nidra for groups and individuals. You will be able to help your clients and students relax, increase body-mind awareness, make positive behavior changes, heal emotional and physical upsets, and enhance self-understanding.
Yoga Nidra, or "yogic sleep," is a comprehensive practice for going far beyond deep relaxation to a place of natural peace and quiet that is tremendously healing for the body, mind, and spirit.
Yoga Nidra is based on Yoga teachings and backed by contemporary science. Studies have shown that Yoga Nidra can boost the immune system, lower blood pressure, decrease pain, and improve other health conditions. Regular practice can improve memory, concentration, and relieve anxiety and depression. Using a sankalpa (self-selected resolve) during the fertile brain wave states experienced during Yoga Nidra makes it possible to clear out useless habits and bring about positive and durable changes to one's personality and life. Yoga Nidra is fundamental to a complete Hatha Yoga session and can also be done as a separate practice on its own.
Live sessions with Julie on Thursdays at 7–9 pm (except on Feb. 3, first session starts at 6:30 pm) and Saturdays at 9:30–11:30 am, 1–3 pm, and 4–6 pm ET.
You will have access to the Ashram's Online Hatha Yoga classes at 5 pm ET and access to an online social community to connect and communicate with other participants about this course.
If circumstances prevent you from taking the full training, you have the option to take Yoga Nidra for Complete Relaxation and Stress Relief – Online, Thursdays, February 3–24, 2022. The workshop is part of the Level 1 training.
Training Information
Level 1 Objectives
Learn the essential principles, practices, and benefits of Yoga Nidra
Understand Yoga Nidra's heritage and its ties to Yoga and contemporary science
Understand the benefits, risks, and ethics of leading Yoga Nidra
Develop the five sequential levels of relaxation: learn their distinguishing characteristics, their benefits, and how to experience each one
Learn how to help others experience progressive levels of awareness that correspond to the koshas (layers of one's self) that conceal one's true Self
Learn to lead relaxation techniques, specialized breathing methods, guided imagery, mindfulness, and other mind-body techniques used in Yoga Nidra
Discover how to help clients develop positive, personal characteristics and bring a meaningful purpose to one's life by setting and using a sankalpa during certain stages of Yoga Nidra
Know how to select music and to create the right atmosphere
Be equipped at handling distractions
Develop voice quality, wording, sequencing, timing, and pacing
Experience Yoga Nidra firsthand and receive its benefits personally
Practice leading others to gain the skills needed for your classes, clients, and students
Get your questions answered
Textbook
Required: Yoga Nidra for Complete Relaxation and Stress Relief by Julie Lusk. New Harbinger Publications, 2015.
If you don't have this book already, you may purchase it by clicking here.
Additional training materials will be provided.
Recommended: Yoga Nidra Meditations: 24 Scripts for True Relaxation by Julie Lusk, and Yoga Meditations: Timeless Mind-Body Practices by Julie Lusk
Attendance
Attendance with camera on at all live sessions is required for certification. Students will be asked to keep their cameras on during the live online sessions.
Recordings
The live sessions will be recorded and the recordings are usually posted within one day for program participants to review. Recordings will be available for 8 weeks after the program ends, until April 23.
Homework
This training requires participants to complete about two hours of homework per week, approximately 10 hours total.
Continuing Education (CE) Opportunities
Testimonials
I am a registered nurse and I came to Yoga Nidra teacher training to learn how I can help people with stress reduction. I learned a lot more in the process: I found a wealth of support and information that went beyond my initial goal and gave me clarity and direction in my personal life. — Neli Ramirez

This was more than just a class. It was a life-changing experience that will stay with me in my teaching and personal practice. — Nancy McMahon

Julie Lusk is an amazing presenter, very clever, always to-the-point. She provided a lot of interesting information and gave us a lot of time to practice. — Ilona Pisarelu
Presenter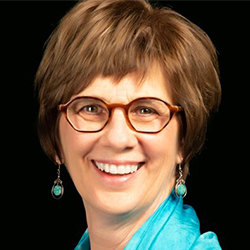 Julie Lusk, E-RYT 500, M.Ed.
Julie Lusk specializes in balancing and strengthening the body-mind-spirit connection through Yoga, meditation, constructive relaxation, and guided imagery as an international author, recording artist, and workshop leader. Julie is the author of Yoga Nidra for Complete Relaxation and Stress Relief, Yoga Meditations, two volumes of 30 Scripts for Relaxation, Imagery, and Inner Healing, and Desktop Yoga®. Her CDs include Sleep Well: Yoga Nidra, Wholesome Relaxation, Power of Presence, Blue Moon Rising, and many others. Her newest book is Yoga Nidra Meditations: 24 Scripts for Total Relaxation. She is talented in bringing the best out in others through her depth of knowledge,…
Learn more about Julie Lusk, E-RYT 500, M.Ed.