I'm Mindful. Now What? – Online
with Andrew Holecek
October 27 - November 17, 2021
Wednesdays: Oct. 27, Nov. 3, 10, and 17
The mindfulness revolution is sweeping the globe, and countless studies tout its benefits. But what exactly is mindfulness, and what are its strengths and limitations? In this program we will examine the origins of mindfulness and how to practice it. We will then explore the many meditations that transcend mindfulness, including analytic, metta, integral, somatic, tonglen, open awareness, "emergency meditations", and nocturnal meditations. Each meditation is practical and immediately applicable. 
We will also consider the shadow sides of mindfulness, along with meditative bypassing, spiritual materialism, and other common traps. The importance of including the body on the meditative path, the promise and peril of meditative absorption, and the role of therapy will also be explored. 
With talks, discussion, and extensive engagement in the actual practices, this program will introduce you to the vast array of post-mindfulness meditations and the many ways to explore the wonders of the mind. Given these tools, every life circumstance—no matter how difficult—can be brought to the meditative path. 
Live sessions with Andrew on Wednesdays at 6:30–8:30 pm ET.
You will have access to the video recordings for 8 weeks after the program ends, until January 17.
In addition, you will have access to the Ashram's Live Hatha Yoga classes at 5 pm ET and access to an online social community to connect and communicate with other participants about this course.
Continuing Education (CE) Opportunities
Testimonials
I have been a student of Andrew Holecek for quite a few years. He has a special gift that enables him to bring ancient, sometimes complex teachings, into my world in an understandable, user-friendly way. I bow in gratitude for the support and direction this teacher has provided. — Delores Hammons

Andrew is the real deal. His teachings come from his experience on and off the cushion even as he brings an immense scholarship to his topic. He laughs easily and that, to me, is a great indicator of his humanity. — Vincent Martinez-Grieco

Andrew Holecek is a one-of-a-kind teacher who brings these early Buddhist teachings into our current life situation. He does this with ease, sensitivity, and depth of knowledge. He shares appropriately his own experiences that open up more space for students to absorb them. — Cathy Curry

I have been studying with Andrew Holecek for many years. He is my favorite Western teacher due to his tremendous ability to synthesize the Eastern wisdom and practice tradition with modern Western science and psychology. I attend every single teaching of his that I can get to—he is that useful to me. — Lindsay V.
Presenter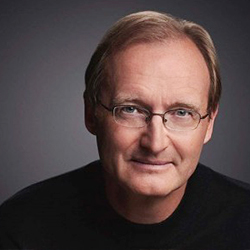 Andrew Holecek
Andrew is an author and spiritual teacher who offers talks, online courses, and workshops in the United States and abroad. As a long-time student of Buddhism, he completed the traditional three-year Buddhist meditation retreat and frequently presents this tradition from a contemporary perspective – blending the ancient wisdom of the East with modern knowledge from the West. Drawing on years of intensive study and practice, he teaches on the opportunities that exist in obstacles, helping people with hardship and pain, death and dying, and problems in meditation. He is the author of several books, including "The Power and the Pain:…
Learn more about Andrew Holecek