Dharma of Courage: The Heart of Resilience – Online
with Joan Borysenko, Ph.D.
July 10, 2021
Come and learn the dharma (truth) of courage. Join the fabulous Dr. Joan Borysenko, a pioneer in mind-body health and human potential, for a shared journey into the practical wisdom of resilience.
In this daylong online workshop, take a deep dive into:
The Heart of Resilience: Life is a series of sacred rites of passage. The old fragments and passes away, we enter the uncertainty of liminal time with all its challenges and possibilities, and if all goes well we emerge transformed
Emotional Alchemy: Face the dragons by turning fear into bravery. How can we be with fear and still find the courage to take the next right step?
Practical Tools: Ancient wisdom meets modern science with tools from positive psychology, meditation training, and cognitive neuroscience
A delicious mix of lecture, meditation, and intimate conversation in small breakout groups, we will co-create a day of practical wisdom, transformation, and delight that nourishes courage in body, mind, heart, and soul.
Live sessions with Joan on Saturday at  11 am–1 pm, 2–3:30 pm, and 3:45–5:15 pm ET.
You will have access to the video recordings for 8 weeks after the program ends, until September 4.
In addition, you will have access to recorded Ashram meditations, and inspiring talks with Sri Swami Satchidananda. You will also have access to an online social community to connect and communicate with other participants about this course.
Continuing Education (CE) Opportunities
Testimonials
Joan Borysenko combines her academic knowledge, her spiritual connectedness, and her humorous practicality in such a meaningful way that her participants/students learn, relate, and grow. Spectacular course. — Catherine Jameson, Ph.D.

The course was an unforgettable experience for all the right reasons. Joan's supreme knowledge, great warmth, deep humility, and most sincere open-heartedness enabled the possibility of real change and healing for the participants, even within a 6-hour window. — Satya Wallace

It is a privilege to have the opportunity to benefit from the wisdom, knowledge, and life experience of Joan Borysenko. She is a gem! — Sue Novak

It is an exceptional opportunity to learn from and be in the presence of a woman who is so highly regarded in many areas. She is just as brilliant, accessible, curious, inviting, warm and funny as when I first heard her speak in Boulder in the 90s. — Lisa K Baker
Presenter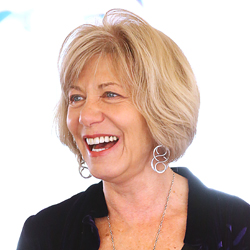 Joan Borysenko, Ph.D.
Joan Borysenko, Ph.D. is a world-renowned expert in the mind-body connection. A licensed psychologist and a Harvard-trained cell biologist, Joan synthesizes cutting-edge science with deep humanity. A New York Times bestselling author of 17 books and numerous audio programs for meditation and stress management, Joan's work has appeared in The Washington Post, The Wall Street Journal, on Public Television, and on many websites. Dr. Borysenko's warmth and credibility plus her lively sense of humor make her one the most popular and sought-after speakers in the fields of health, healing, and spirituality. Joan's work integrates science, positive psychology, spirituality, and epigenetics…
Learn more about Joan Borysenko, Ph.D.