Optimize Your Health – Online
with Margabandhu Martarano, E-RYT 500, B.A.
May 15 - 16, 2021
Yoga practice has numerous benefits for both body and mind; these benefits are especially advantageous now, during a time when our mental, emotional, and physical well-being is challenged by a pandemic.
Join Margabandhu Martarano, senior Integral Yoga teacher, to learn and practice Yoga techniques that will boost the immune system and support optimum health and well-being.
In this online workshop, you will be guided through experiential practices of Yoga Nidra (deep relaxation) and pranayama (breathing exercises). Additionally, discover how to strengthen the immune system with a healthy diet and asanas (postures).
Live sessions with Margabandhu on Saturday at 9:30–11:30 am and 2–4 pm, and Sunday at 9:30–11:30 am ET.
You will have access to the video recordings for 8 weeks after the program ends, until July 11..
In addition, you will have access to the Ashram's Live Hatha Yoga classes at 5 pm ET, recorded Ashram meditations, and inspiring talks with Sri Swami Satchidananda. You will also have access to an online social community to connect and communicate with other participants about this course.
Continuing Education (CE) Opportunities
Testimonials
Margabandhu is a skilled practitioner and instructor. He gave a wealth of information during the class. There was so much good content it will take me a while to unpack it all and use it in my practice. — Maria Puente-Duany

Margabandhu Martarano [is a] sincere professional who offers a knowledgeable approach combining Yoga and natural medicine to improve one's well-being. — Gerald L.
Presenter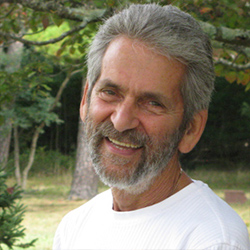 Margabandhu Martarano, E-RYT 500, B.A.
Margabandhu has served as director of the New Jersey Integral Yoga® Institute for 50 years. Margabandhu is a senior certified Integral Yoga instructor, proficient in all aspects of Yoga. He has a B.A. in education, is a master herbalist, and is certified in therapeutic acupressure massage and reflexology. Margabandhu is also the director of the Well Being Center in Verona, NJ, a holistic center specializing in all aspects of health and healing. He is the co-creator of the Yoga for Autism teacher training.
Learn more about Margabandhu Martarano, E-RYT 500, B.A.