Advanced Integral Yoga Teacher Training
with Swami Asokananda, E-RYT 500 and Letícia Padmasri, M.A., E-RYT 500, C-IAYT, YACEP
May 19 - December 12, 2021
One week per month: Wed., Fri., Sat., and Sun.
Take your Yoga practice and teaching skills to the next level with the Advanced Integral Yoga Teacher Training course.
The Advanced Integral Yoga Hatha Teacher Training enables you to expand your teaching skills by learning how to instruct advanced classes and finding ways to take simple, basic asanas to a deeper and more subtle level—this is what truly makes a practice "advanced."
Topics covered in this training include:
More advanced asanas (postures) and variations, including inversions and arm balancing poses
Advanced study, theory, and practice of pranayama (breathing exercises), as well as bandhas (body locks) and kriyas (cleansing practices)
Guidance on how to safely introduce advanced practices
Additional study and immersion in Raja Yoga
Study and guidance on how to integrate koshas (layers of the Self), Patanjali's Ashtanga (Eight Limbs of Yoga), and meditation into your teaching and personal practice
There will be time to share experiences and new ideas and to address challenges that you may have encountered in teaching or in your personal practice. In Yogaville's peaceful, supportive environment, you will further your own growth by deeply exploring the science of Yoga.
Live sessions with Swami Asokananda and Letícia Padmasri one week per month on Wednesday and Friday at 9 am–12 pm, Saturday at 8 am–12 pm and 2–5 pm, and Sunday at 9 am–12 pm and 2–5 pm ET.
Click here for exact dates.
Attendance at live sessions is required for certification. The live sessions will be recorded and the recordings are usually posted within one day for program participants to review. Recordings will be available for review for 8 weeks after the program ends, until Feb. 6, 2022. Students will be asked to keep their cameras on during the live online sessions.
In addition, you will have access to the Ashram's Live Hatha Yoga classes at 5 pm ET, recorded Ashram meditations, and inspiring talks with Swami Satchidananda. You will also have access to an online social community to connect and communicate with other participants about this course.
Training Information
Prerequisites
Integral Yoga Intermediate Teacher Training and at least 6 months of experience teaching at the Intermediate level before applying. We require that all students not trained through Integral Yoga (IY) familiarize themselves with the IY method of teaching Hatha Yoga by taking classes at an Integral Yoga Institute or from an Integral Yoga teacher.
Click here to find IY teachers in your area.
You may also purchase and practice with the DVDs Yoga with a Master and Intermediate Yoga Class with Swami Asokananda from shakticom.org, the Integral Yoga Multimedia Centre. Or subscribe and practice with classes at iytv.online.
Continuing Education (CE) Opportunities
Testimonials
Graduating from ATT was the most rewarding and heart-opening experience. When you have teachers as wise and knowledgeable as Swami Asokananda and Leticia Padmasri there is nothing else to wish for. They share a great source of education for Yoga teachers. The training has an absolutely satisfying curriculum and most importantly great support on the individual level. To me, this was a complete training, and I couldn't be more grateful for such an opportunity. — Malati Kurashvili

The Advanced Teacher Training at Yogaville, with Swami Asokananda and Leticia Padmasri, enhanced my Yoga practice, my teaching, and my life in many ways. As a seeker, this training inspired and re-energized my practice. The instructors embody years of study and regular practice. They both live what they teach in an authentic, humble manner. They are gifted at sharing their wisdom and insights in concrete, practical ways. They made the subtle, deep, and profound aspects of an advanced practice accessible and attainable for us. The training is rigorous mentally and physically, but the reward is well worth the effort; the confidence and ability to offer the advanced Integral Yoga class, and a path toward continued personal growth. I'm so grateful for the experience. — Krishna Tim Howeth
Presenters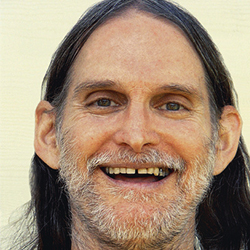 Swami Asokananda, E-RYT 500
Swami Asokananda, a monk since 1975, is one of Integral Yoga's® (IY) foremost teachers—known for his warmth, intelligence, and good humor. His teaching comes out of his own practice and experience while absorbing the wisdom of his Guru, Sri Swami Satchidananda. While he enjoys sharing the practical wisdom of yogic philosophy (especially the great Indian scripture, the Bhagavad Gita), he also loves his practice of Hatha Yoga. He is one of Yogaville's primary instructors for Intermediate and Advanced Hatha Yoga Teacher Trainings. He presently serves as president of the IY Institute in New York City. Before this position, he served…
Learn more about Swami Asokananda, E-RYT 500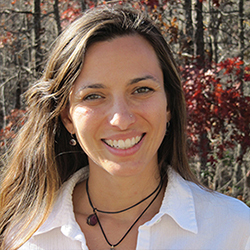 Letícia Padmasri, M.A., E-RYT 500, C-IAYT, YACEP
Letícia Padmasri is an Ayurvedic Lifestyle Consultant, a certified Advanced Integral Yoga® Hatha teacher, and a certified Raja Yoga teacher. She holds a bachelor's degree in exercise science, a master's degree in education, and has dedicated many years towards the study of exercise physiology. She combines her love for the sciences of Yoga and Ayurveda with her interest in the body's structure and function, helping students of all levels adapt their practices to achieve optimal health and total well-being. In addition to being one of Yogaville's primary teacher trainers, she also offers workshops and seminars in the US and Brazil.…
Learn more about Letícia Padmasri, M.A., E-RYT 500, C-IAYT, YACEP