Yoga for Bone Health Training – Online
with Loren M. Fishman, M.D., B.Phil. (Oxon.)
March 12 - 21, 2021
2 weekends: Fri.–Sun.
Mar. 12–14
Mar. 19–21
For Yoga teachers and health professionals
In this online certification program, learn powerful, safe, and proven methods for reversing and avoiding osteoporosis and osteopenia.
Osteoporosis is often called "the silent disease" because the fracture, its most feared consequence, is sometimes the first sign that someone has it. Modern times have brought us the DEXA scan, a great advance, which can detect osteoporosis and osteopenia (weakening bones), and medications to treat it. The medications work, but they often bring dire side effects, and the medications must be discontinued after a given length of time, at which point the bones deteriorate.
Yoga is a better solution—but the right kind of Yoga has to be practiced in the right way. Dr. Fishman and colleagues spent 10 years developing and testing 12 Yoga poses that were shown to reverse bone loss in osteopenia and osteoporosis and build bone in healthy people at highly significant statistical levels—as well as or better than medications. Further, Yoga can be practiced your entire life and has also been proven to improve balance, posture, and general mobility—all factors that further reduce your risk of falling, the chief cause of fractures, and in fact the greatest cause of death itself in people over 65.
That's not all. In studies of the insides of bones, Yoga has been shown to strengthen their inner structure, while medications may cause the inner parts of bones to weaken. These elements are basically invisible to the DEXA scan but contribute between 30% and 70% of the strength of bones, that is, bones' resistance to fracture from falls or other traumas.
The National Osteoporosis Foundation estimates 54,000,000 Americans have osteopenia or osteoporosis, with a fracture occurring every three seconds. Gaining an understanding of the basics of bone loss and learning to teach these 12 poses in the beginner, intermediate, and classical forms will enable you to benefit a large segment of your local and global community. Many students will be able to take the high road of Yoga and bypass fractures, osteopenia, and osteoporosis.
Live sessions with Dr. Fishman and assistant Liz Larson each Friday at 7–9 pm, each Saturday and Sunday at 9:30–11:30 am and 2:30–4:30 pm ET.
You will have access to the video recordings for 6 months after the program ends, until Sept. 21.
In addition, you will have access to the Ashram's Live Hatha Yoga classes at 5 pm ET, recorded Ashram meditations, and inspiring talks with Sri Swami Satchidananda. You will also have access to an online social community to connect and communicate with other participants about this course.
Dr. Fishman's assistant, Liz Larson, RYT 200, is a precise and intuitive teacher who has worked with Dr. Fishman for 5 years.
Training Info
The 12 poses of Dr. Fishman's Method include Vrksasana, Utthita Trikonasana, Virabhadrasana 2, Parsvakonasana, Parivrrta Trikonasana, Shalabhasana, Setubandhasana, Supta Padangusthasana 1 and 2, Maricyasana 3, Ardha Matsyendrasana, and Savasana.
During the 20-hour online live training, students will have the opportunity to practice the poses, practice teaching with each other, and demonstrate their teaching to the presenters at the end of the course, as required for certification.
Once you pass the practical exam at the end of the course, you will have the option to be listed on Dr. Fishman's website, sciatica.org, as a teacher of his method.
Prerequisites
Anyone can take this 20-hour live course, no prerequisite.
For 40-hour certification and IAYT APD credits, the prerequisites are:
5 years of

experience

A 200-hour Yoga certification

Completion of a 20-hour self-paced YogaUonline course 

Total tuition for both courses (20-hour YogaUonline + 20-hour live) is $750
The 20-hour self-paced YogaUonline course covers the method and the science behind it. It is devoted to the processes that create and replace bone and what goes wrong with those processes that leads to bone loss. Led by Ellen Saltonstall and Dr. Fishman, the teaching consists of hour-long webinars with many illustrations.
Continuing Education (CE) Opportunities
Yoga Alliance (YA)

: Approximately 20 contact hours.




You can input your contact hours using your YA login information.

International Association of Yoga Therapists (IAYT)

: IAYT 40 hours total credit if participants take the 20-hour self-paced YogaUonline course (tuition for both 20-hour courses is $750). Approved Professional Development (APD) course eligible for IAYT continuing education credits.




(Dr. Fishman can provide students with an IAYT certificate and it is the student's responsibility to submit all required documents, hours, syllabus, etc. on the IAYT website.)

Testimonials
If you only go to one workshop in your life, this is it. — D.G., North Carolina

Dr. Fishman is such a knowledgeable and compassionate teacher/doctor/yogi. This course included a tremendous amount of information that could have gotten overwhelming, but I think it was paced thoughtfully, and Dr. Fishman found just the right balance of anatomy and medical information with real-life examples, yoga demonstrations, and lots of warmth and care. — Lee Manale

This was another one of Dr. Fishman's fantastic educational trainings! The interactive aspects and his assistant Liz provided great visuals and applications. I would attend more trainings/workshops with Dr.Fishman. He genuinely enjoys helping people and explains what he is teaching from both a medical perspective and a yogic perspective. Most importantly he imparts kindness and great wisdom, always in such a cheerful way. We leave with many golden nuggets. Thank you, Dr.Fishman and Yogaville for a great learning experience! — Mona Flynn

It is very evident that Dr. Fishman is passionate about his field of expertise. He held my attention throughout the online sessions. He skillfully used volunteers from the participants to demonstrate Yoga therapies that addressed their specific issues. Dr. Fishman provides a cornucopia of useful information with passion, compassion, and playfulness. I feel more confident in safely using yoga to improve the quality of life for my students and myself. — Sandi M.
Presenter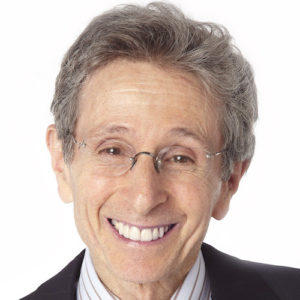 Loren M. Fishman, M.D., B.Phil. (Oxon.)
Dr. Fishman is Medical Director of Manhattan Physical Medicine and Rehabilitation in New York City, author of ten books and more than 90 academic articles, and a world-recognized pioneer in the use of Yoga in medical conditions and the treatment of lower back pain and piriformis syndrome. He spent three years in India before going to medical school and has used Yoga to reverse the deficits of rotator cuff syndrome, straighten the scoliotic spine, actually strengthen osteoporotic bones, and aid in medical conditions as diverse as insomnia, obesity, and restless leg syndrome. Other non-surgical interventions relieve plantar fasciitis, arrest the development…
Learn more about Loren M. Fishman, M.D., B.Phil. (Oxon.)