How Can the Bhagavad Gita Help Us During the Pandemic?
with Swami Asokananda, E-RYT 500
February 21, 2021
Over the past year, we have navigated life during a worldwide crisis—a pandemic. The pandemic has affected every aspect of our daily lives, in ways both big and small.
The ancient yogic scripture, the Bhagavad Gita, also takes place at a time of crisis—an impending war. A crisis is a time to learn about ourselves and how we respond under pressure.
Swami Asokananda will share the benefits he is receiving from the Bhagavad Gita at this time, exploring:
How to keep the mind steady through difficult challenges
How to lessen a sense of loneliness and isolation
How to accept what is while maintaining love and compassion for those who are suffering
Live session with Swami Asokananda at 10:30 am–12 pm ET.
You will have access to the video recordings for 8 weeks after the program ends, until April 19.
In addition, you will have access to the Ashram's Live Hatha Yoga classes at 5 pm ET and access to an online social community to connect and communicate with other participants about this course.
Continuing Education (CE) Opportunities
Testimonials
Sw. Asokananda is so knowledgeable and willing to share with honesty. It's always a pleasure to hear him speak. — Devi Peterson

The talks by Swamiji and the guests were wonderful. This was my first time doing a retreat with Swamiji. I enjoyed his humor, storytelling, and clear explanations. — Jivani Lisa Drago

Swami Asokananda always gives me plenty of food for thought. — Brahmi Romero
Presenter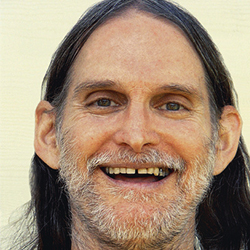 Swami Asokananda, E-RYT 500
Swami Asokananda, a monk since 1975, is one of Integral Yoga's® (IY) foremost teachers—known for his warmth, intelligence, and good humor. His teaching comes out of his own practice and experience while absorbing the wisdom of his Guru, Sri Swami Satchidananda. While he enjoys sharing the practical wisdom of yogic philosophy (especially the great Indian scripture, the Bhagavad Gita), he also loves his practice of Hatha Yoga. He is one of Yogaville's primary instructors for Intermediate and Advanced Hatha Yoga Teacher Trainings. He presently serves as president of the IY Institute in New York City. Before this position, he served…
Learn more about Swami Asokananda, E-RYT 500