Unleash the Power of Your Subconscious Mind – Online
with Kambiz Naficy
February 20 - 21, 2021
In this online workshop, learn to impact the hidden belief systems buried in your subconscious mind with breathing meditation master, Kambiz Naficy. Through blissful relaxation and breathing techniques, open and fill your subconscious mind with empowering thoughts and positive emotions. Experience a beautiful mixture of spirituality, deep relaxation, and breathing tools to cleanse negativity and empower you to change your subconscious mind.
Your subconscious mind controls 95% of your life, and it hides self-limiting beliefs that are holding you back. To change your life, you must access subconscious negativity and plant empowering beliefs instead. You will leave the weekend with clarity, optimism, and boundless energy to pursue greater joy.
Over the past 27 years, Kambiz Naficy has worked with more than ten thousand people as an expert in self-transformation. If you want to dissolve limiting beliefs, habits, or negativity that are holding you back from spontaneity and abundance, join this powerful program.
Live sessions with Kambiz on Saturday at 9:30 am–12:30pm and 2:30–4:30 pm, and Sunday 9:30 am–12:30 pm ET.
You will have access to the video recordings for 8 weeks after the program ends, until April 18.
In addition, you will have access to the Ashram's Live Hatha Yoga classes at 5 pm ET, recorded Ashram meditations, and inspiring talks with Sri Swami Satchidananda. You will also have access to an online social community to connect and communicate with other participants about this course.
Testimonials
An experienced teacher with powerful content to help jumpstart a change in your life. — Amanda Mosher

The retreat was honestly the most profound thing I have ever done for myself. It was the deepest, most life-changing gift I could have ever given myself. Since that time, I have been meditating deeply, up to an hour a day from the training I received during that time. — M.R.

Once again I am at a loss for words to fully express my gratefulness for this past week in Santa Barbara. Your teaching and beautiful energy have carried me yet further into unknown realms; for the first time upon crossing a new threshold, I encountered no fear, just delight, and love. Thank you for your infinite patience, generosity, and protection. — L.O.

I wanted to take this time to express my gratitude for everything you do. I have been searching for a path that would bring me closer to God. I believe the events that lead me to your weekend workshop were divinely inspired. — D.G.
Presenter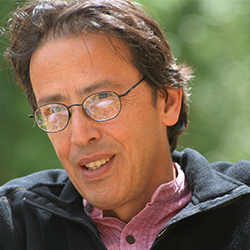 Kambiz Naficy
Kambiz spent fifteen years studying with grandmasters of Yoga in India. He is now an international master of breathing meditation and an expert in life transformation through the cleansing of subconscious beliefs. He founded The Joy of Life Organization in 2001, and since he has transformed the lives of more than ten thousand people in Canada, Europe, India, Sri Lanka, and the U.S. His TV interviews appear on NBC and the national television of India. He has conducted programs for the United Nations agencies and taught as a faculty member of The Omega Institute, and the New York Open Center.…
Learn more about Kambiz Naficy