Yoga for Obesity, Prediabetes, and Metabolic Syndrome – Online
with Cinmayi Cynthia Moore, RDN, CDE, FAND, M.S.
March 6 - 7, 2021
For Yoga teachers, health professionals, and those with prediabetes
Concerned about your health? While 1 in 3 Americans have pre-diabetes, the good news is that 50% of the cases of type 2 diabetes can be prevented.
Learn skills for effective weight loss via healthy movement, mindset, and mindful eating. Yoga practices help manage stress and blood pressure, stabilize blood sugar, and reduce heart disease risk. Looking through the lens of self-coaching for optimal wellbeing, you'll clarify a personal focus for the next 3 months. This online workshop will be most helpful to people with prediabetes, obesity, or elevations of blood pressure, blood sugar, or blood fats, who want to reverse metabolic syndrome or insulin resistance.
Learn to work from the place where health is never lost to engage the balancing parts of the nervous system for brain and body harmony. Practice skills to use at home to regain greater health, ease, and balance.
Healthcare providers, such as diabetes educators, RNs, RDs, NPs, health coaches, or pharmacists and Yoga instructors who are interested in learning to offer group health coaching with mind-body skills in their own practice setting will also benefit.
Preliminary webinars will be available and will enhance the growth, experience, and learning during and after the weekend.
Live sessions* with Cinmayi on Saturday at 9:30–10:45 am, 11 am–12:30 pm, and 2–4 pm, and Sunday at 10 am–12:30 pm ET.
* Attendance at live sessions is required for certification.
The live sessions will be recorded and the recordings are usually posted within one day for program participants to review. Recordings will be available for review for 8 weeks after the program ends, until May 2. You are welcome to turn off your camera if you don't wish your image to be recorded.
In addition, you will have access to the Ashram's Live Hatha Yoga classes at 5 pm ET, recorded Ashram meditations, and inspiring talks with Sri Swami Satchidananda. You will also have access to an online social community to connect and communicate with other participants about this course.
Continuing Education (CE) Opportunities
Testimonials
Thanks for the excellent counseling and education. I've lost 23 lbs and have never felt better. It goes to show that even a travel and food writer with irregular hours who's surrounded by food can do it! — J.P., travel and food writer

I would attend once a week forever if it was available – Past Participant

Being a lifelong learner of personal growth and wellness in body and mind, the class helped me both pull together, re-call to mind and affirm previous knowledge as well as to learn to implement new ideas, update outdated views and perceptions, and discover new science which gave me a fresh kick start to my goals. — N.H.

Thank you again for your guidance and your gentle way. I felt safe and not judged by you and I greatly appreciate that in you. — P.H., Yoga teacher
Presenter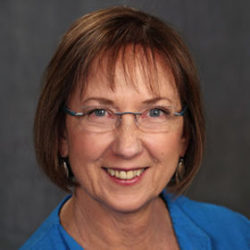 Cinmayi Cynthia Moore, RDN, CDE, FAND, M.S.
Cinmayi (Cynthia) has a diverse wellness background in Western and integrative health disciplines. Cynthia is a Duke-trained Integrative Health Coach, Integral Yoga instructor, Registered Dietitian/Nutritionist and Diabetes Educator. She's been a speaker for spas and resorts, communities, scientific and Fortune 500 companies, and has served as faculty for undergraduate and medical education. Cynthia's passion for mind-body skills including Yoga for treating type 1 and type 2 diabetes began with her work at the University of Maryland Medicine and continued during her roles as nutritionist and educator at the University of Virginia. Currently, she offers classes, Nourishing Resilience training and 8…
Learn more about Cinmayi Cynthia Moore, RDN, CDE, FAND, M.S.